Amazing coastlines, dazzling desert, buzzing cities, endless coffee plantations and natural and historical wonders, Colombia is about to become one of the trendiest travel destinations. Due to recent political progress, the shady past of Colombia seems far away and locals are eager to share their vibrant culture "one salsa dance move at a time". So, we spoke to French-Canadian slow travel advocates Livia Posteuca and Laure Juilliard from Slow Journeys Mag, who share their best tips and trips to the country's Carribean coast.
Before planning your trip, keep in mind that Colombia is a big country; take the time to evaluate your options so as to make the most out of the trip. If you are seeking the perfect balance between exploration and time off, choosing a Caribbean coast trip, from Cartagena to the most northern part of the country, is a great 2-week option.
Here are three under-the-radar slow travel places not to be missed on the coast.
Minca: Colombia's eco-conscious green lung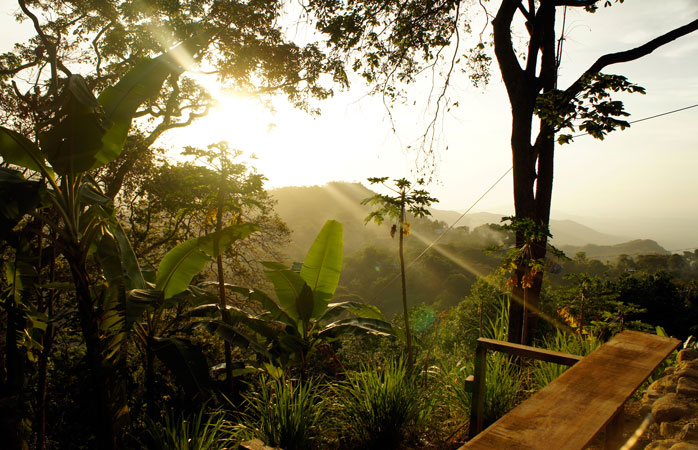 Located a 5-hour drive from Cartagena, Minca is a small village in the Sierra Nevada mountain range known for its green landscapes, organic coffee farm, hiking treks and, especially, much cooler temperatures than the rest of the sweaty coast.
With only 800 inhabitants and a surprisingly large, young French expat community, Minca is an ecotourism gem that offers a rich spectrum of activities that can keep you busy for at least 3 days.
The easiest way to get around is to schedule a day trip with a local tour guide. You can book your travel at EmbaSSY with Rafael. His office is located in front of the village church, next to La Minca Panaderia coffee shop, serving probably the best chocolate bread in town, so you can't miss it.
Rafael will prepare a tailor-made experience for you, advise you on where to eat a sancocho, the Colombian traditional soup, or book a taxi to the city of Santa Marta, all in the blink of an eye. Bonus: his local guide, a Colombian-born Australian, speaks perfect English and will happily share a lot of knowledge about the country and the area.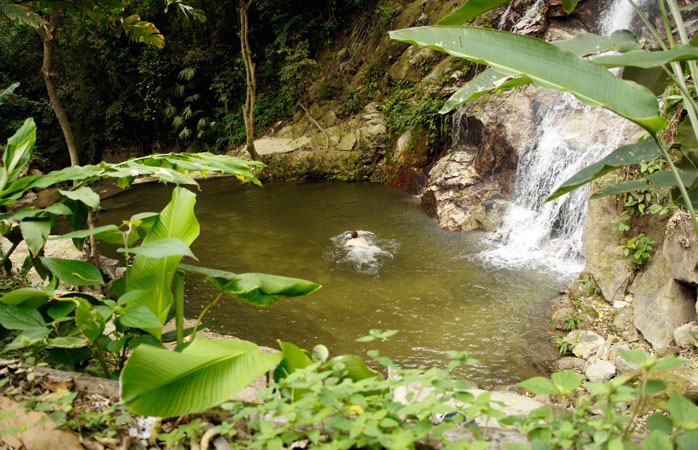 Start your day with a hike to the hidden waterfalls. The path can be a bit steep, but your efforts will be rewarded with a fresh relaxing dive in the water. In the afternoon, hop on a motorbike to discover Finca Victoria, a self-sustaining coffee plantation, using water from mountain streams to power generators. You will learn everything about coffee and its production and enjoy a cup of excellent coffee at the end of the tour.
From Finca Victoria get back on the bike to enjoy the afternoon at the newly opened guesthouse Casa Viejas, with stupendous views over the mountains, launched by a trio of young French entrepreneurs. For the rest of your stay, you can choose longer mountain trips to Pozo Azul, a natural popular swimming pool with two small waterfalls, or to Los Pinos viewpoint with an amazing panorama of the mountains, the coast and the ocean.
To slow it down, we recommend that you indulge yourself in a morning of farniente in one of the world's largest hammocks at Casa Elemento hostel. Besides the opportunity of taking pictures that will make your friends envious, Casa Elemento has a unique restaurant with a delicious and creative menu at very affordable prices.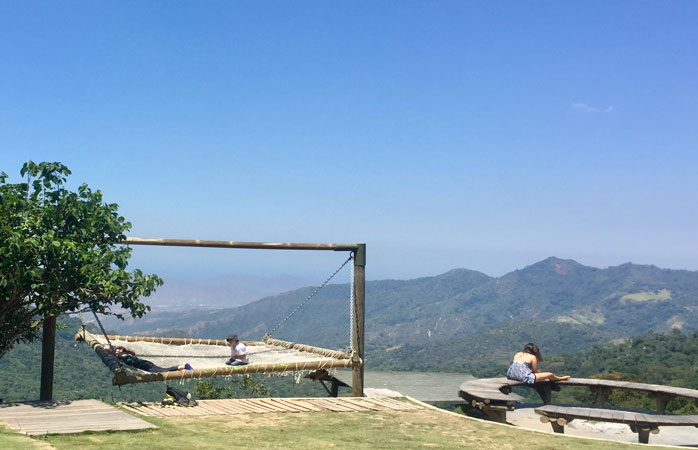 All of these destinations are accessible by motorbikes driven by an experienced local driver or 4×4 vehicles. There are no roads per se, so the journey is an adventure in itself. But the mix of adrenaline and the beauty of the bamboo forests make every minute of these trips totally worth it.
After hours of mountain motor biking, relax with a drink and dinner at hostel and restaurant Mar y Monte. The night view over Santa Marta and the coast's twinkling lights are perfect for a day debrief with other travel fellows.
Sweet dreams are also guaranteed at Eco-Habs with cute cabanas nestled in the lush jungle, at just a couple of minutes away from the centre of the village. It's a great option for travellers looking for premium housing options with respect for the surrounding nature. Breakfast is served in a beautiful restaurant overlooking the valley, the perfect moment to observe hummingbirds and other bird species
Tip: If you are lucky, your breakfast buddy will be the majestic toucan bird, ready to pose in exchange for a little bit of cheese. Keep your camera close.
La Guajira Desert: disconnect to reconnect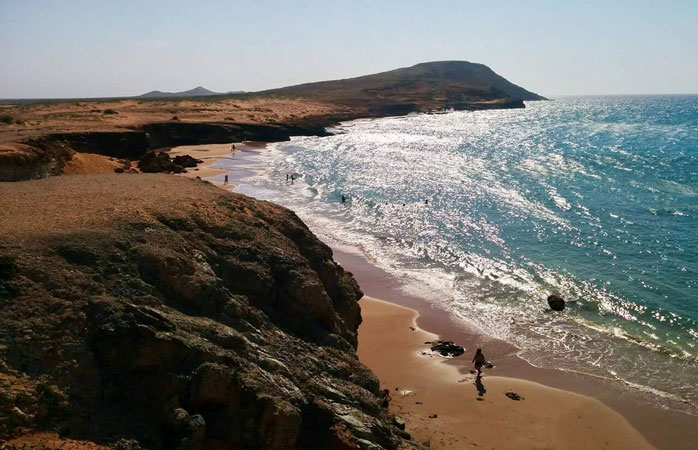 Less than a 3-hour drive from Santa Marta lies South America's most northern point, the La Guajira Desert – an end-of-the-world, almost untouched paradise, inhabited by the Wayuu community. Desert colours, waves smashing against the coast, green oases, blue lagoons, vertiginous cliffs, breathtaking sunsets, all these natural elements come together to create an unforgettable scenery.
If you want to add even more colour to this natural masterpiece, organise your trip during the wet season (September to December) to observe the great number of pink flamingos that live in the area. 15 km south of the capital of the region, Riohacha, visit the Santuario de Flora y Fauna Los Flamencos, a 700-hectare nature reserve, home to around 10,000 flamingos.
Although it's technically feasible to visit La Guajira by yourself, booking a tour with a professional guide is highly recommended. With headquarters in Santa Marta, Magic Tour Colombia offers up to 5-day adventure trips that cover transport, accommodation, food and activities.
Their local guides are very well prepared to inform you not only about geography but also about Wayuu's myths and legends, their political structure and other interesting life habits and events of this region.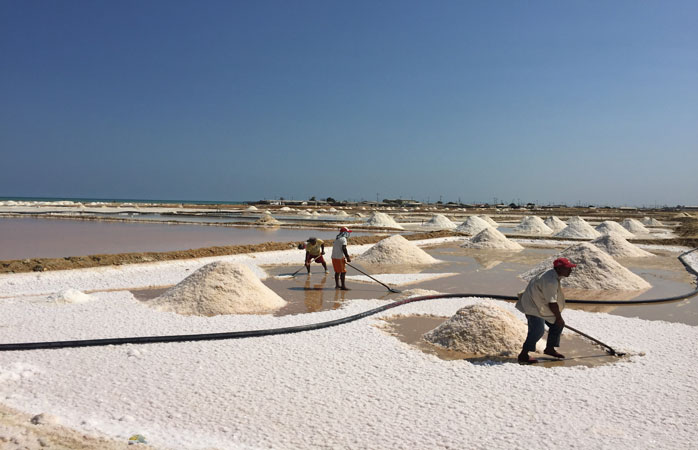 Start your trip at the salt mine in Urbia followed by a short visit to Riohacha, before reaching the first halt of the trip, Cabo de la Vela – a small village and an unexpected kitesurf spot. The perfect place to start exploring the area: climb the windy Pilón de Azúcar hillside for 360 degree spectacular views, swim at Playa del Pilon, a beautiful beach backed by craggy cliffs, enjoy the sunset on the golden cliffs of Bahia Hondita and discover (and shop) colorful crafts made by Wayuu indigenous people: women's dresses (mantas), handbags (mochilas) and hammocks (chinchorros).
Sleep happens under the stars (or almost) in large and comfortable hammocks at the Wayuu rancheria Posada Pujuru. If you are a night owl, you can enjoy a last delicious smoothie at Pujuru Kite Surf bar, next to the guesthouse, while you wind down to the sound of their soothing playlist.
Continue your journey up to Punta Gallinas, officially the most northern point of the continent and a sacred land of the Wayuu, and spend the night at the Wayuu rancheria Luz Mila. Between massive dunes kissing turquoise waters at Playa Taroa, chill time at Playa Dorada and watching the stars, surrounding you like a cathedral dome at night, the only wish one could have is to stop time and enjoy this dazzling, wild nature forever.
Tip: If you enjoy fresh fish, you are in for a treat! The indigenous people prepare rustic but delicious meals. Ask your guide to order fresh lobster for lunch. It's an extra, but it is totally worth it.
Palomino: a growing slow food destination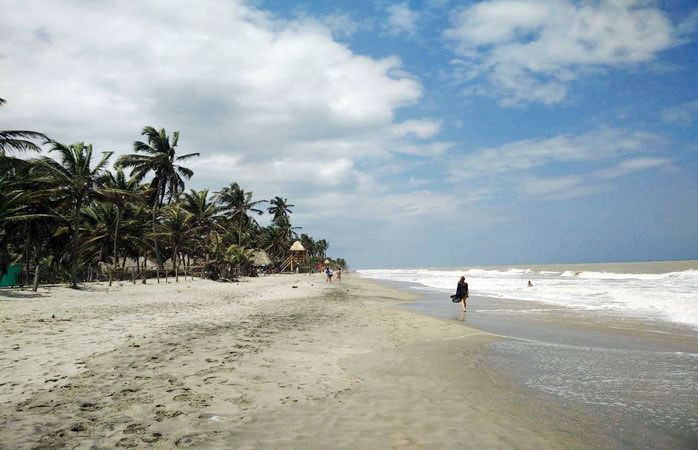 Looking for peaceful beach vibes and taking the time to slow down? Perfectly located between the Sierra Nevada and the ocean, Palomino offers a postcard like palm tree beach and attracts a laid-back, bohemian community of travellers.
Palomino comes with a large range of activities like morning yoga classes on the beach, hikes in the Sierra Nevada or "tubing" in the Palomino river with inflatables. The village is also highly recommended as a base to start exploring the vast Tayrona Park, one of Colombia's most popular parks.
Probably the most surprising side of Palomino – not a real administrative city, with no banks, ATMs and very little or no WIFI – is its growing slow food scene. Local associations and slow food ambassadors organise events, workshops and food markets to raise awareness about the importance of the movement. Have a look at the Facebook page of Slow Food Convivium Palomino to learn more about their Mercado Local's schedule and other activities.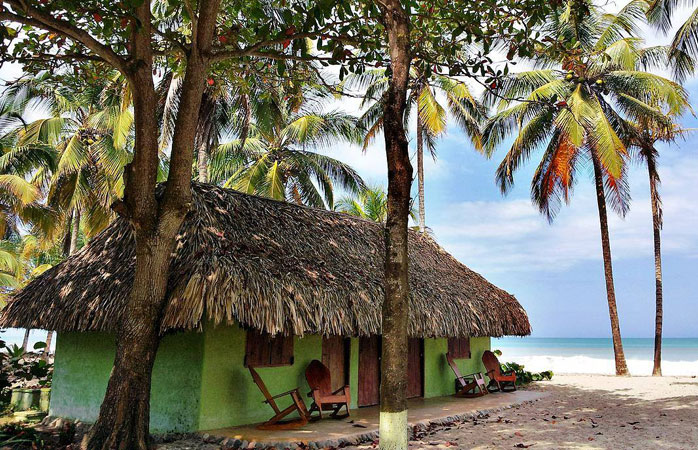 Do you want to add an eco-design touch to your stay? Book a couple of days at the beautiful La Sirena Eco Hotel: cosy jungle cabins, organic and vegetarian menu and daily yoga classes. Plus, Casa Coraje, their next door neighbour, partners with yoga associations to offer extensive yoga retreats at different times of the year – another reason to put Palomino on your travel bucket list.
Tip: taste the shrimp ceviche at Finca Escondita, or dine at Suà, a creative slow food restaurant with live music and traditional Creole dances.
Find a flight to Colombia Book accomodation in Colombia
Want to master the art of taking your time? Read more about slow travel, and follow Livia and Laure on Instagram