What should I expect to pay for a hotel room near Edinburgh Castle?
There are 12 hotels near Edinburgh Castle that have an average price of £111 per night. Hotel prices may shift based on several factors such as time of year. The peak season for this area is September and the peak season price for hotels in the area of Edinburgh Castle is £122/night. The low season in this area is July and hotel prices usually cost about £144/night. Hotels near Edinburgh Castle are typically 103% higher than the average hotel in Edinburgh, which is £108.
Hotels near Edinburgh Castle
Point A Hotel Edinburgh Haymarket
Ibis Styles Edinburgh Centre St Andrew Square
Waldorf Astoria Edinburgh - The Caledonian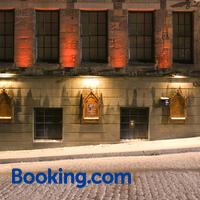 The Witchery by The Castle
Hotel Indigo Edinburgh - Princes Street
Are there hotels available near Celtic Park?
The average price of the 12 hotels near Celtic Park is £54 per night. Since Celtic Park is more popular during certain months of the year than others, the prices may vary depending on when you plan your trip. In a typical year, Celtic Park is most popular during September and least popular during May. These are known as peak seasons and low seasons. The nightly rate for hotels near Celtic Park during peak seasons is £83 and in low seasons is £85. Hotels near Celtic Park are typically 142% lower than the average hotel in Glasgow, which is £77.
Holiday Inn Glasgow - East Kilbride
Hotel Du Vin & Bistro Glasgow
Campanile Hotel Glasgow - Secc
Holiday Inn Express Glasgow Airport
Kimpton Blythswood Square Hotel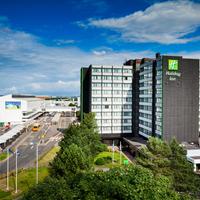 Holiday Inn Glasgow Airport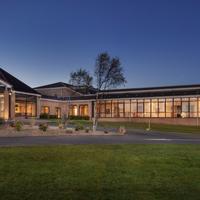 DoubleTree by Hilton Glasgow Westerwood Spa & Golf Resort
DoubleTree by Hilton Glasgow Central