---
Popular cities in Thies
Below are the average prices for hotels in popular Thies cities
| | | | |
| --- | --- | --- | --- |
| CHEAPEST CITY IN THIES | Mbour | 35% cheaper | Hotels in Mbour are the cheapest in Thies at just £29 per night on average. |
| MOST EXPENSIVE CITY IN THIES | Saly | 40% more expensive | Saly has the highest priced hotels in Thies with rooms averaging £63 per night. |
| MOST POPULAR CITY IN THIES | Saly | 8% more users visited | More momondo users search for hotels in Saly than any other city in Thies |
---
Top Hotels in Thies
Find your perfect Thies hotel in the perfect location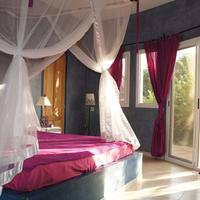 Le Clos Des Papillons
View all deals
Coeur Senegal
View all deals
Blue Africa
View all deals
Auberge de l'Orangeraie
View all deals
Baobab Soleil
View all deals
Melia Hotel Senegal
View all deals
Hotel Le Warang
View all deals
Hotel Club Safari
View all deals
Keur Baboune
View all deals
Le Lion Des Flandres
View all deals
Royal Saly
View all deals
Hotel Africa Queen
View all deals
Le Saly Hotel & Hotel Club Les Filaos
View all deals
Auberge Khady
View all deals
Les Manguiers de Guereo
View all deals
Phenix Somone
View all deals
Baobab Belge
View all deals
Hotel Neptune
View all deals
Keur Marrakis
View all deals
Hotel Grazia Maria
View all deals
La Teranga Hotel & Villas Saly
View all deals
Gite L'anarcadier
View all deals
Babao Camp
View all deals
Ecolodge de Lompoul
View all deals
Sall Africa Tourisme
View all deals
Auberge Keurmariguen
View all deals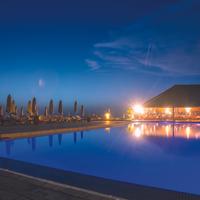 Royal Horizon Baobab
View all deals
The Rhino Resort Hotel & Spa
View all deals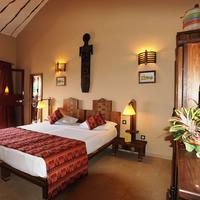 Lamantin Beach Hotel
View all deals
Hôtel Les Bougainvillées Saly Sénégal
View all deals
Hôtel Keparanga
View all deals
Les Amaryllis Saly
View all deals
---
Popular hotels in Thies
Book a room in one of momondo's favourite hotels in these popular Thies cities
---
Stay in these Thies cities
Looking for a Thies getaway? Check out the hotel deals in these cities
---
Thies travel tips
Check these FAQs for important travel tips while planning your visit to Thies
What is considered a good deal for a hotel in Thies?
A good deal for a hotel in Thies is typically any price under £68, which is the average nightly rate in Thies. This rate will typically be harder to find in Mbour, where hotels prices are generally higher. Somone has some of the lowest hotel prices of any Thies destination and good deals may be easier to find there.
What are the best hotels in Thies?
The Rhino Resort Hotel & Spa, located in Mbour, is the top-rated hotel in Thies with a rating of 10.0. The next best rating is a 10.0 which was given to Happy Et Bien Etre by momondo users. The third-highest rated hotel is La Somonoise, which was rated a 9.2 by momondo users familiar with the hotel.
What is the most popular destination in Thies?
Saly is the most commonly searched city in Thies by momondo users. Prices for hotels in Saly are typically £51/night. Other popular cities in Thies include Somone(£115/night) and Mbour(£64/night).
---
Consider staying elsewhere in Senegal
If you need more inspiration for your trip, take a look at the most popular regions in Senegal