As the third largest country in Europe, there are plenty of amazing cities to visit in France. One of our undisputed favourites is the sunny and super cultural Montpellier. We asked our local on-the-ground, Niamh Michail, for recommendations in the great city she calls home.
Welcome to Montpellier!
With its relaxed, sun-soaked pace of life, vibrant nightlife, cultural festivals throughout the year and beautiful surrounding countryside, it's no coincidence that Montpellier is France's fastest growing city  – doubling in population since 1962. The city centre's winding, medieval streets make up France's biggest pedestrianised zone (nicknamed écusson or 'the shield' by locals because of its shape) meaning the best way to discover the city is on foot.
Thanks to several university campuses, research centres and language schools, it has a young population catered for with a plethora of bars, affordable eateries and live music almost every night.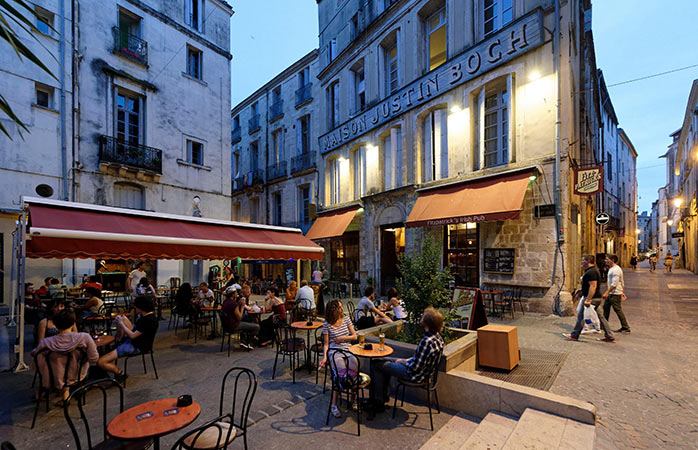 Getting there and away
A shuttle bus (no 120) links the centre to the Montpellier airport. The bus (navette aéroport) departs from opposite the line one tram stop Place de l'Europe.
Tickets (€1.60) can be bought on the bus and the journey takes around 15 minutes depending on traffic. Check the timetable online but between October and March there is one bus every hour; this is more frequent in summer.
If you arrive at the Gare Saint Roch train station, then you're already in the centre. Take the main exit and walk up rue Maguelone to reach the main square Place de la Comédie in less than five minutes.
Orientation
Montpellier is a pedestrian paradise; the best way to get around is on foot or by bike. Free city maps can be found at the tourist office on Place de la Comédie.
The public 'Vélomag' bicycle stations are dotted around the town and accept foreign credit cards. Bicycles can also be rented from Ville et Vélo (41 boulevard de Strasbourg; +33 4 34 43 04 52) for €15 a day.
There are four tram lines that link the different areas surrounding the écusson city centre. Ticket machines are located at each stop and tickets (€1.80) must be validated on the tram. Beyond trams and bicycles – and hills –  Montpellier is a great city to walk through, especially when the sun is shining.
To go to the beach by public transport, take the line 3 tram to Pérols Etang de l'Or. From there a shuttle bus will take you to the Petit Travers beach.
What to do in Montpellier
Tour of art galleries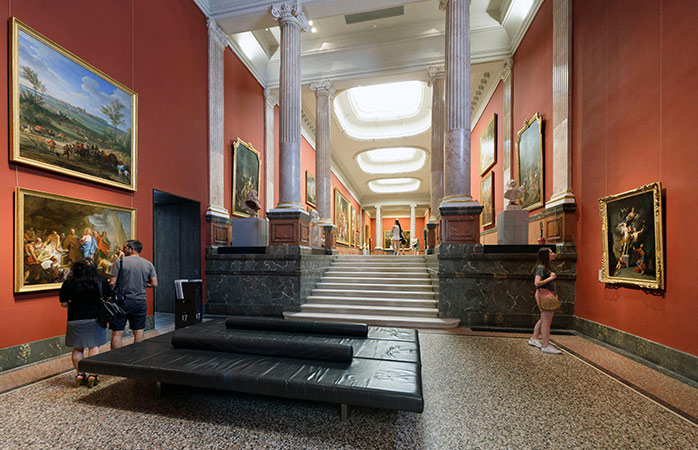 Montpellier has a small treasure trove of art galleries all within walking distance of each other. Start on the leafy Esplanade Charles de Gaulle at the prestigious Musée Fabre (39 Boulevard Bonne Nouvelle; €7 for the permanent collection; free on the first Sunday of every month) which houses hundreds of art works, from Neoclassical paintings and ancient Greek ceramics. If photography is more your scene, take the 10-minute walk  – or donkey ride – through the esplanade to the Pavillon Populaire gallery (free entry).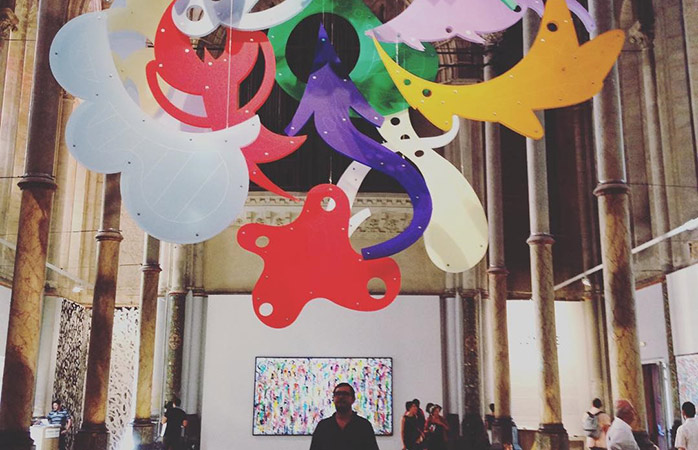 Then check out the Panacée (14 rue de l'Ecole de Pharmacie; free entry), a contemporary art space and finally the Carré Ste Anne (Place Sainte Anne; free entry), a gallery housed in a neo-gothic cathedral. If you still haven't had your fill, or fancy something a little more edgy, then book a spot on a street art and graffiti tour with LineUp Association (10€ for a two-hour visit; free for under-12s. Book a spot on the website.)
Place Royale du Peyrou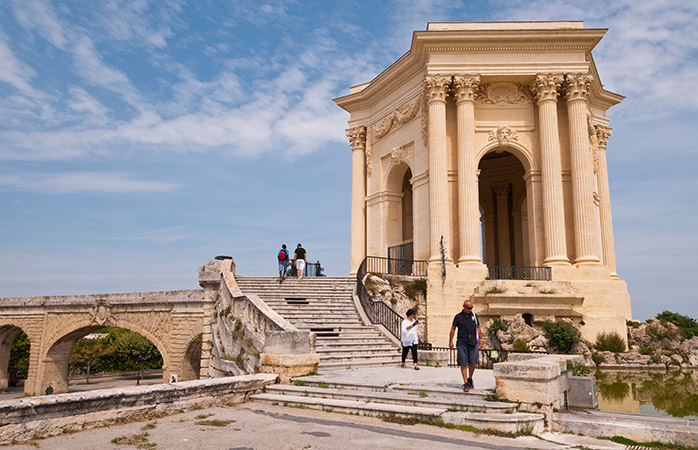 The Place Royale du Peyrou is where the narrow, winding streets of the historic centre open up to sweeping panoramic views (Montpellier is built on a hill after all). Here you can take in the Parisian-style Arc de Triomphe, nearby mountain Pic Saint Loup and even the sea in the distance. Local legend has it that when Louis XIV commissioned the statue of himself, which stands in the middle on the park, he said no surrounding building could be higher than his outstretched hand.
On sunny days – and Montpellier has 230 a year – this is where locals come to stroll, picnic, play music or have a game of pétanque (French boules), and every Sunday morning and early afternoon, antique sellers set up stalls under the square-trimmed magnolia trees and sell vintage furniture and second-hand bric-a-brac.
Taste your way through the markets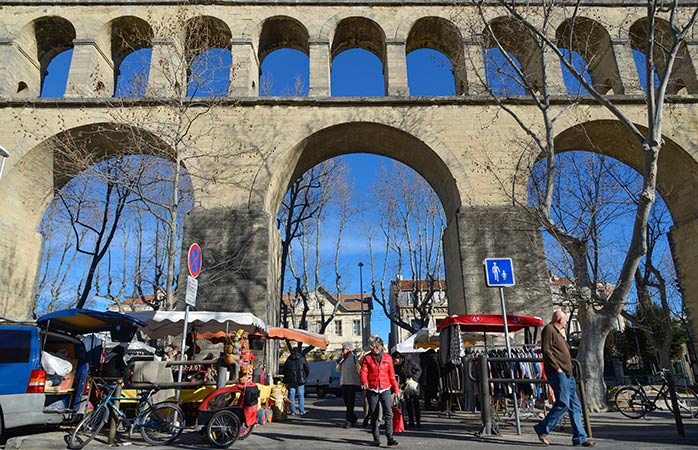 No trip to France is complete without a foodie's visit to a local market. Every Tuesday and Saturday morning, local, organic farmers sell seasonal fruit and vegetables, local cheese and charcuterie under the picturesque eighteenth century Saint Clement aqueduct, also known as Arceaux (Boulevard des Arceaux).
Every day of the week (until 1:00pm) there is a market in the Figuerolles quarter (Plan Cabanes), an area with a strong North African identity where shops sell spices, olives and dishes from the Maghreb.
Montpellier bars and saunter spots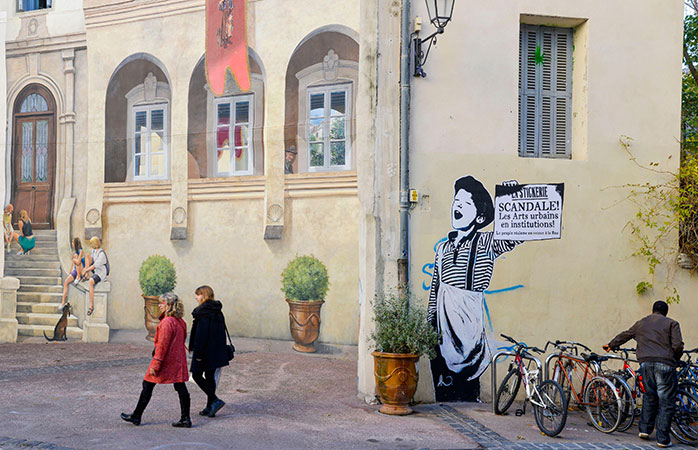 It seems every month there are new bars and restaurants popping up in Montpellier so take a stroll around Montpellier's two main hubs for midday saunters and fun nightlife – Place Saint Roch and Place de la Chapelle Neuve – and take your pick.
Alternatively, we can recommend:
La Barbote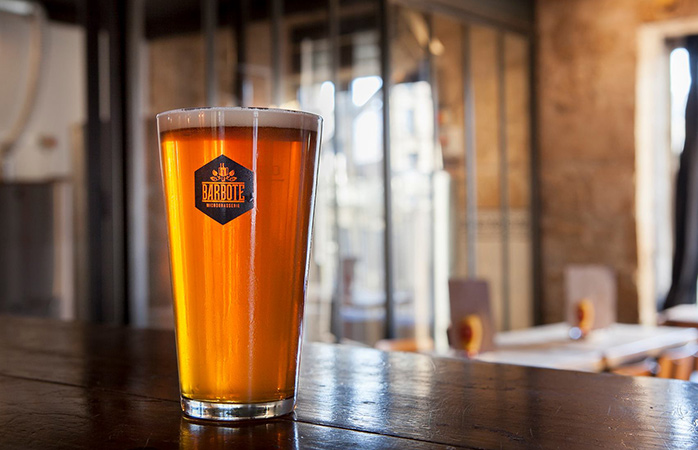 Pull up a seat or sink into one of the leather sofas and savour some of the craft beer that's brewed on site at La Barbote. Each month there are new beers to try, from citrus-infused IPA to stout that has been aged in whiskey casks, and the giant metal vats where it's all made are even on display. Sharing platters of food or burgers on fresh artisanal buns can help you soak up some of the (strong) beer.
Where: 1 rue des Deux Ponts
Tel: +33 7 68 31 12 50
Nearest tram stop: Gare St Roch or Du Guesclin
Gazette Cafe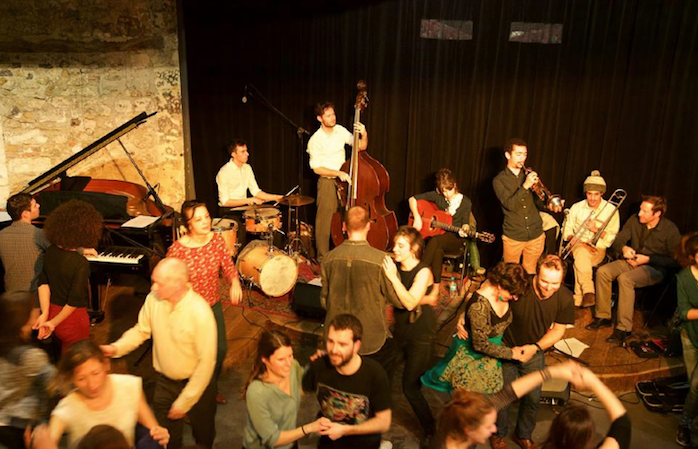 This ex-Peugeot garage has been converted into one of Montpellier's liveliest spots. Café and co-working space by day, bar and restaurant by night, almost every night of the week it plays host to live music with local jazz, swing, world or chanson française musical groups, plus philosophy debates. It attracts a mixed crowd of all ages, and the literary feel doesn't just come from the book shelves lining the walls; it's run by the local newspaper of the same name.
Where: 6 rue Levat
Tel: +33 4 67 59 07 59
Nearest tram stop: Gare St Roch
Times café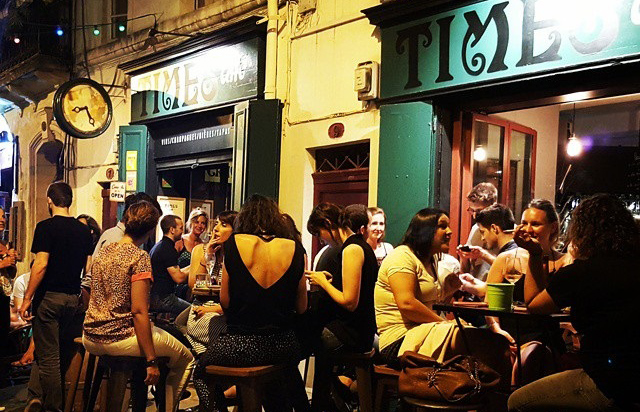 This place is great for wine aficionado or novice, Times Café is a great spot for an evening drink, with a dedicated and highly competent staff that takes great pride in picking out the best local wines. Officially recognised as AOC Languedoc, the regional wines may not be as famous as their counterparts from Bordeaux but they are increasingly appreciated throughout France, and are perfectly accompanied by a plate of tapas.
Where: 7 rue des Teissiers
Tel: +33 4 67 12 00 02
Nearest tram stop: Observatoire
Where to eat in Montpellier
Budget
L'Oignon Givré is something of a Montpellier institution with students, visitors and business people alike. It cooks up delicious tarts, homemade soups, a mouth-watering all-you-can-eat salad bar and desserts, all for €8. Budget and veggie-friendly, this is simple French home-cooking at its best. (lunch and weekdays only)
Where: 46 rue de l Université
Tel: +33 4 67 60 72 06
Nearest tram stop: Louis Blanc
Mid-range
Located on Place Candolle, Black Cat serves up excellent French food with a modern twist and some fusion offerings, such as tuna tartare with Thai lemongrass and ginger. The colourful salads are a meal in themselves.
Where: 20 rue de Candolle
Tel: +33 4 99 65 27 99
Nearest tram stop: Louis Blanc
Fine dining
Run by the once Michelin-starred Pourcel brothers, Le Terminal is a gastronomic restaurant so good it's worth taking the trip outside Montpellier's historic centre. Located in a renovated warehouse in the modern Port Marianne area, it's easily accessible by tram. You'll need to book in advance, and it's closed on Sunday.
Where: 1408 avenue de la Mer
Tel: +33 4 99 58 38 38
Nearest tram stop: Pablo Picasso
Where to stay in Montpellier
Budget
Clean, functional and tucked behind Place de la Comédie, this Ibis Centre couldn't be more central. A double room in the high season will set you back around €67 per night.
Where: 95 Place Vauban, boulevard d'Antigone
Tel: +33 467640664
Nearest tram stop: Comédie
Find a room at the Ibis Centre
Mid-range
The Hotel Des Arceaux is a three-star hotel with minimalist, stylish rooms and a small courtyard garden tucked away where you can enjoy breakfast among greenery. Located on the Boulevard des Arceaux away from the hustle and bustle of the centre, it also has a private car park for guests (on booking). A double room is around €100 per night.
Where: 33-35 Boulevard des Arceaux
Tel: +33 4 67 92 03 03
Nearest tram stop: Les Arceaux
Find a room at the Hotel des Arceaux
High-end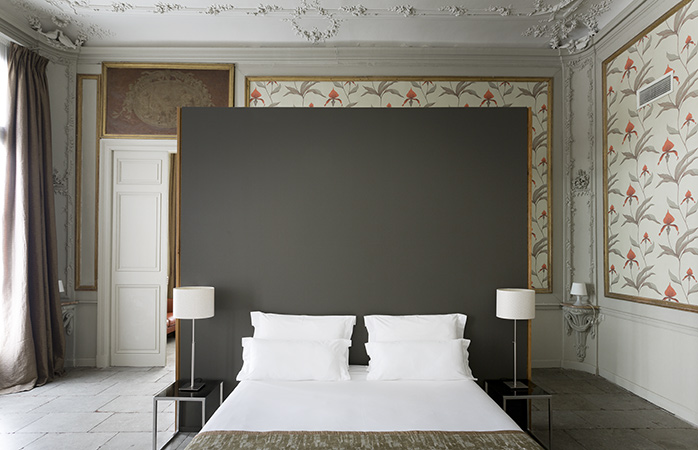 On the higher end, Baudon de Mauny is a boutique hotel in the heart of the medieval centre in what's known as a "hotel particulier" – an eighteenth century townhouse that once housed Montpellier's aristocracy. A double room in the summer season is around €300 per night.
Where: 1 Rue de la Carbonnerie
Tel: +33 467 022 177
Nearest tram stop: Comédie
Find a room at the Baudon de Mauny
Looking for more travel inspiration on France? Roam through the vineyards and explore the French wine regions and check out the rest of Languedoc