Krakow Holiday Rentals
Find the best deals on 2,957 holiday rentals in Krakow
---
Top rentals in Krakow
Find the perfect Krakow holiday rental for your needs
Feniks fragola Apartments
View all deals
Leo Apartments Old Town
View all deals
Leo Apartments Main Square
View all deals
Friendly Apartments - Primavera
View all deals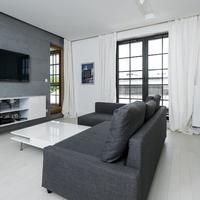 Exclusive Aparthotel
View all deals
P&J Apartments
View all deals
Ventus Rosa Apartments
View all deals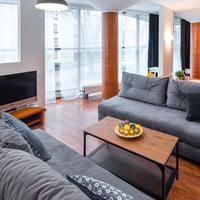 Aparthotel Kings Road
View all deals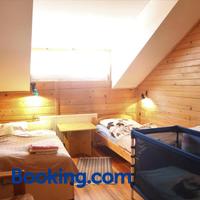 Gospodarstwo Agroturystyczne Stary Mlyn Wilczkowice
View all deals
Antique Apartments Old Town
View all deals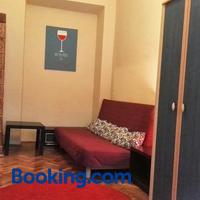 Wawel Angel Plaza Apartments By Amstra Luxury Apartments
View all deals
Pergamin Old Town Apartments
View all deals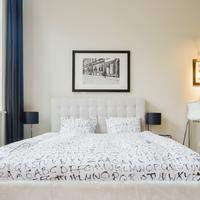 Novum House
View all deals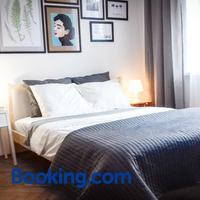 SL apartments
View all deals
Sodispar Aparthotel & Apartments
View all deals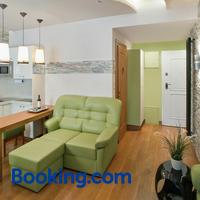 Parkside Apartments Old Town
View all deals
Riverside Blues by Cracow Moods
View all deals
1891 Aparthotel
View all deals
Apartamenty Bracka 6
View all deals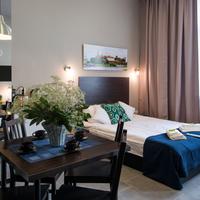 Happy Tower Kraków
View all deals
Meyo Apartments
View all deals
Filin Apartment
View all deals
Krakow B&B
View all deals
Station Apartments Katowa 11
View all deals
Market Square Residence
View all deals
Arianska Residence
View all deals
Antique Apartments - Plac Szczepanski
View all deals
High in the sky Nr2 Kazimierz
View all deals
A&J Kryspinów
View all deals
Old Town Apart
View all deals
Krupnicza Premium Apartments
View all deals
P&J Apartamenty Grodzka
View all deals
Be Slow Apartment
View all deals
Grey Apartments Kosciuszko
View all deals
Boho Lofts by Loft Affair
View all deals
Old Cracow Apartments
View all deals
Abella Suites & Apartments by Artery Hotels
View all deals
Aleksandry Cztery
View all deals
Exclusive Apartment Staylikehome
View all deals
Luxury Apartments Old Town Topolowa
View all deals
Centre Apartments-Old Town
View all deals
Peregrinus Rooms & Apartments
View all deals
Aparthotel Florianska 24
View all deals
Familien Appartement 'Ostsee Perle' neu & modern
View all deals
Delightful apartments Warszawska street
View all deals
Jana 3 Apartments
View all deals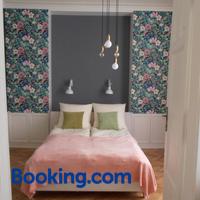 Apartamenty Rudi
View all deals
Willa Pokoje Judyta
View all deals
Ws Old Town Apartments
View all deals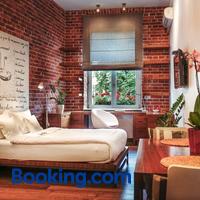 Apartamenty Straszewskiego
View all deals
G16 Studio Apartment
View all deals
Cracovie: Apartment/ flat - Cracovie
View all deals
Press Palace Apartments
View all deals
Pensjonat Dobranocka
View all deals
Cracow Moods at Lubicz 3
View all deals
Pause Guest House
View all deals
Osada Kryspinów
View all deals
Apartamenty Inpoint Relax&spa
View all deals
Feldmana 6 Apartments
View all deals
Loft Apartments - Lubelska
View all deals
Exclusive Apartments Studencka Street
View all deals
Apartments of Pawia
View all deals
Apartamenty-Wroc Kurkowa 14
View all deals
Friendhouse Apartments - Wawel Old City
View all deals
Apartment Mondrian
View all deals
Apartments Rynek Glowny
View all deals
Honey Apartments
View all deals
Royal Route 29 Comfort Rooms
View all deals
Old Town Apartments Krupnicza
View all deals
Pod Sloncem Main Market Square
View all deals
Cracow Stay Apartments
View all deals
Sewa Apartamenty
View all deals
Old Town Apartments Slawkowska
View all deals
Old Town Apartments Krakow
View all deals
Sebastian Gold
View all deals
City Center Rooms And Apartments
View all deals
Apartamenty Dluga 27
View all deals
Heaven Eleven Apartments - Old Town
View all deals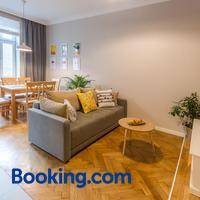 Fragola Between Old Town and Jewish Quarter
View all deals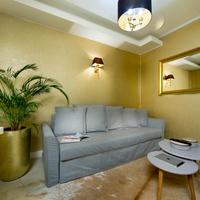 A11 Apartments & Spa Dermique
View all deals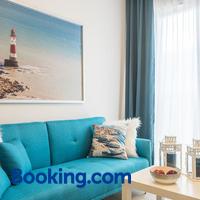 Apartament24 Dabrowskiego
View all deals
Belle Epoque Residence
View all deals
Krakow City Apartments
View all deals
Melissa Apartments
View all deals
Salve Apartments
View all deals
Apartament Rozana Przy Ice
View all deals
Golden Horn
View all deals
Sereno Apartments
View all deals
Apartament Jagiellonski
View all deals
Kraków Apartments - Friedleina Studio
View all deals
Ok Apartments Old Town
View all deals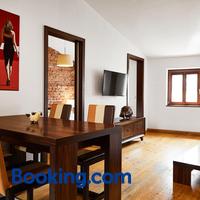 Krakow For You
View all deals
Turnau City Aparthotel
View all deals
---
When to book a holiday apartment in Krakow
Check out the tips below to find the best deal on a Krakow holiday rental property
| | |
| --- | --- |
| Low season | February |
| High season | December |
cheapest month to stay
28%
expected price decrease
most expensive time to stay
18%
expected price increase
| | |
| --- | --- |
| Highest day of week | Tuesday |
| Cheapest day of week | Saturday |
avg. price over the last two weeks
Average price (weeknight)
£49
avg. price over the last two weeks
avg. price over the last two weeks
Average price (weekend night)
£46
avg. price over the last two weeks
---
Cheapest holiday rentals in Krakow
Our lowest-priced holiday apartments and property rentals for a cheaper way to stay in Krakow
Apartamenty Inpoint Relax&spa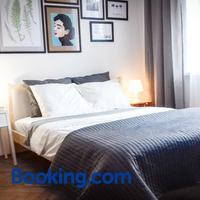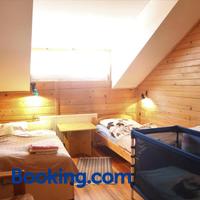 Gospodarstwo Agroturystyczne Stary Mlyn Wilczkowice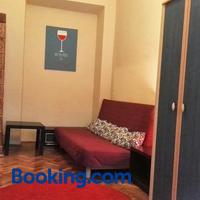 ---
Krakow holiday apartments & rental properties FAQ
How long do people typically book holiday apartments for in Krakow?
On average, people book holiday rentals in Krakow for stays of around 3 nights.
How much does a holiday rental apartment in Krakow cost?
Around £63 per night is the typical cost of a holiday apartment in Krakow - note that if you are booking an apartment for a larger group or require more rooms and facilities in your rental, the price will likely be higher.
When is the best time to book a holiday rental in Krakow?
February is often the cheapest month to rent a holiday apartment in Krakow. Prices per night can be around 28% below average at this time.
What's the best area of Krakow to book a holiday rental in?
Prądnik Czerwony and Stare Miasto are classic choices for holiday rentals in Krakow. Recently, many users have found good rental properties in Grzegórzki too.
---
momondo's favourite rental properties
Learn more about these user-preferred holiday homes in Krakow, Poland
---
Start planning your trip to Krakow
Get the latest Krakow flight insights

Find the best time to travel, cheapest fares and most popular airlines.

Find flights to Krakow

Start planning your trip today

Get an overview of the top hotels in the most popular neighbourhoods of Krakow

Find hotels in Krakow

Top car hire choices in Krakow

Experience Krakow from behind the wheel! Learn more about the best car hire deals

Find cars in Krakow
---
People interested in Krakow also looked at
Not set on Krakow? Search the best deals on holiday rentals in these destinations