---
Top Hotels in Basmanny District, Moscow
Find your perfect Moscow hotel in Basmanny District
Winterfell on Kurskaya
View all deals
Napoleon Hostel Moscow
View all deals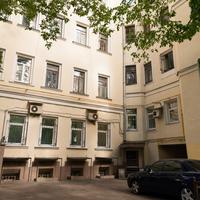 Ideal Mini Hotel
View all deals
Nice hostel Kurskaya
View all deals
Winterfell Baumanskaya Hotel
View all deals
Polyanka Hostel on Chistye Prudy
View all deals
Kukareku Mini-Hotel
View all deals
Innzenbaum
View all deals
Axel Hostel
View all deals
El Coffee House And Hostel
View all deals
Stolichnaya Hotel
View all deals
Roof Hostel
View all deals
Golden House
View all deals
Artist Hostel On Kurskaya
View all deals
Hostel Alpha Praga
View all deals
Bouchee Mini Hotel
View all deals
Basis-M Hotel
View all deals
Yum Yum Hostel
View all deals
Winterfell Chistye Prudy
View all deals
Mini Hotel Chistoprudniy
View all deals
Privet Hostel
View all deals
Pokrovka 6 Hotel
View all deals
Aroom Hotel On Kitay-Gorod
View all deals
Menshikov Boutique Hotel
View all deals
Red Brick Hotel
View all deals
Hotel Starosadskiy
View all deals
Hotel Bentley
View all deals
City Comfort Hotel at Kitay-Gorod
View all deals
Eugene Hotel
View all deals
Pokrovskiy Dom
View all deals
Hotel Eden
View all deals
Denisovsky Dvorik
View all deals
Pan Chemodan
View all deals
Hotel Leonart
View all deals
Boutique Hotel Wellion Baumansky
View all deals
Hotel Elokhovsky City
View all deals
Inn Eliton
View all deals
Fligel Hotel
View all deals
Ermitage Hotel
View all deals
Mamaison All-Suites Spa Hotel Pokrovka
View all deals
Moss Boutique Hotel
View all deals
Mercure Moscow Baumanskaya
View all deals
Gregory Hotel
View all deals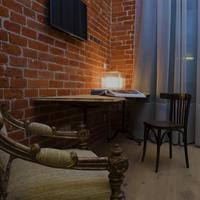 Brick Design Hotel
View all deals
Myasnitskiy boutique hotel
View all deals
Radio Hotel Moscow
View all deals
---
Other neighbourhoods in Moscow
Not sure about Basmanny District? Check out these nearby neighbourhoods in the city of Moscow
---
Best time to book your Basmanny District hotel
Use the information below to find the absolute best time to plan your stay in Moscow's Basmanny District area
| | | |
| --- | --- | --- |
| Cheapest time to book | | The cheapest time to book hotels in Basmanny District is: 1-2 star, 74 days before. 3 star, on the same day that your stay begins. 4-5 star, 52 days before. |
| | |
| --- | --- |
| 1-2 star | £14 - £16 |
| 3 star | £34 - £54 |
| 4-5 star | £68 - £91 |
---
Price of Moscow hotels in Basmanny District
Use the information below to find quality Basmanny District hotel rooms for a fair price
---
Cheap hotels in Basmanny District, Moscow
These hotels and hostels usually make for the cheapest stays while visiting Basmanny District
Polyanka Hostel on Chistye Prudy
Artist Hostel On Kurskaya
El Coffee House And Hostel
---
Book these top value Moscow hotels in Basmanny District
These Basmanny District hotels have the best prices for their ratings
Winterfell Baumanskaya Hotel
Polyanka Hostel on Chistye Prudy
---
momondo's favourite hotels in Moscow
Book and learn more about these user-preferred hotels
---
Other popular cities near Moscow
Explore other Moscow cities momondo users love
---
Get the latest Moscow flight insights
Find the best time to travel, cheapest fares and most popular airlines.
Find flights to Moscow
Top car hire choices in Moscow
Experience Moscow from behind the wheel! Learn more about the best car hire deals
Find cars in Moscow
Stay at a holiday home
Enjoy the amenities of home away from home. Learn more about holiday rentals here.
Find rentals in Moscow