---
Popular cities in Saint John
Below are the average prices for hotels in popular Saint John cities
| | | | |
| --- | --- | --- | --- |
| CHEAPEST CITY IN SAINT JOHN | Saint John's National Park | 0% cheaper | Hotels in Saint John's National Park are the cheapest in Saint John at just £229 per night on average. |
| MOST EXPENSIVE CITY IN SAINT JOHN | Saint John's National Park | 0% more expensive | Saint John's National Park has the highest priced hotels in Saint John with rooms averaging £229 per night. |
| MOST POPULAR CITY IN SAINT JOHN | Saint John's National Park | 0% more users visited | More momondo users search for hotels in Saint John's National Park than any other city in Saint John |
---
Top Hotels in Saint John
Find your perfect Saint John hotel in the perfect location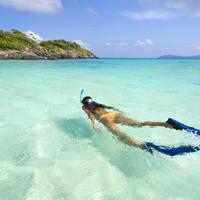 Cinnamon Bay
View all deals
Estate Lindholm
View all deals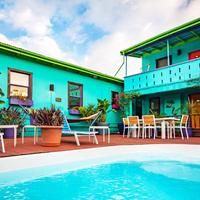 St John Inn
View all deals
Cruz Bay Boutique Hotel
View all deals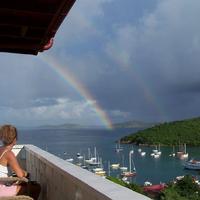 Hillcrest Guest House Usvi
View all deals
The Westin St. John Resort & Villas
View all deals
The Hills St. John
View all deals
Caneel Bay Resort
View all deals
---
Popular hotels in Saint John
Book a room in one of momondo's favourite hotels in these popular Saint John cities
---
Stay in these Saint John cities
Looking for a Saint John getaway? Check out the hotel deals in these cities
---
Saint John travel tips
Check these FAQs for important travel tips while planning your visit to Saint John
What are the best hotels in Saint John?
Suite ST. John AT Gallows Point Resort, located in Saint John's National Park, is the top-rated hotel in Saint John with a rating of 10.0. The next best rating is a 10.0 which was given to Sea Shore Allure by momondo users. The third-highest rated hotel is Location, Location, Location!, which was rated a 10.0 by momondo users familiar with the hotel.
What is considered a good deal for a hotel in Saint John?
The absolute cheapest price found in Saint John was for £54/night. The average rate for a hotel in Saint John is £314/night, so momondo would consider anything under £314/night to be a good deal for our users.
---
Consider staying elsewhere in U.S. Virgin Islands
If you need more inspiration for your trip, take a look at the most popular regions in U.S. Virgin Islands