Budapest Holiday Rentals
Find the best deals on 3,873 holiday rentals in Budapest
---
Top rentals in Budapest
Find the perfect Budapest holiday rental for your needs
7Seasons Apartments
View all deals
Maple Tree Apartments
View all deals
BpR Home of Beauty with balcony & A/C
View all deals
Garibaldi 5 Apartments & Rooms
View all deals
Urban Apartments Gozsdu
View all deals
Senator Apartments Budapest
View all deals
Caterina Private Rooms and Apartments
View all deals
Prince Apartments
View all deals
Park Residence
View all deals
Jackpot Club
View all deals
Suites 13 Budapest
View all deals
Trendy Deluxe Apartments
View all deals
Corvin Point Rooms And Apartments
View all deals
Apartman 4 You
View all deals
Amber Gardenview Studios
View all deals
Urban Spirit Apartments
View all deals
Premium Serviced Residences - Nagymezo Utca
View all deals
Premium Serviced Residences - Dohany Utca
View all deals
Lisianthus Apartments
View all deals
Walking Bed Budapest Market Hall
View all deals
Curry Apartments
View all deals
Luxus Asia Apartman
View all deals
Comfort Apartments
View all deals
Central Square Apartments
View all deals
The 'Budapest view' Apartment
View all deals
Lord Residence
View all deals
Brand new Apt 2 BDR, 2 BR for 6 excellent location friendly owners
View all deals
Historic Budapest Apartments
View all deals
Sunset Central Apartment All Within Walking Distance
View all deals
Avantgarde Apartments
View all deals
City Break
View all deals
Harmonia Palace
View all deals
Ékszerdoboz A Budai Vár Alatt
View all deals
Dnd Apartments Deluxe Center
View all deals
Budapest Holidays Harmony
View all deals
Luxury Apartment by Hi5 - Fehérhajó Suite
View all deals
Little Americas Metropolitan Apts
View all deals
Monolit Vip
View all deals
Budapest Holidays Fashion
View all deals
Rakoczi Studios
View all deals
United Colors of Budapest Apartments
View all deals
Mile's Home
View all deals
Vika Residence Deluxe Apartments Budapest Central
View all deals
Peaceful home in the center
View all deals
Agape Apartments
View all deals
Zonaflat - Opera Apartments
View all deals
Premium Apartment House
View all deals
Town Hall Apartments
View all deals
Liechtenstein Apartments
View all deals
Budapest Best Apartments
View all deals
Fancyapartments
View all deals
Made Inn Budapest
View all deals
Prater Residence
View all deals
Central Passage Apartments
View all deals
Top Apartment Budapest
View all deals
Apartman116 Airport
View all deals
Budapest White Boat Apartments
View all deals
Vogue Boat Apartments
View all deals
Melinda Apartment
View all deals
Budapest Center Residence
View all deals
Madison Serviced Apartments
View all deals
Grand Budapest Apartments
View all deals
Dfive Apartments - Szervita
View all deals
Oktohome Suite
View all deals
Corso Apartment
View all deals
BPR - Studio in the Heart of the City
View all deals
Diamonds Apartments
View all deals
Anna Apartment
View all deals
New Design Apartment - Vaci utca 11
View all deals
Buda Castle Serpentine Apartments
View all deals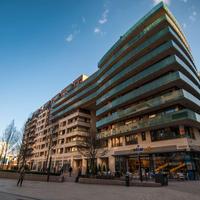 Corvin Center Suites
View all deals
Blue River Apartment
View all deals
Asbóth City Apartment
View all deals
Csiki Apartman
View all deals
Flatiron Budapest Apartments
View all deals
Rock Apartment
View all deals
Central Holiday Apartments
View all deals
Square Lovely Apartment
View all deals
Vaci Main Pedestrian Street Apart
View all deals
Corvina Apartments
View all deals
Real Apartments Anker koz
View all deals
Oktogon Luxury Apartment
View all deals
Rei Sun City Apartments II
View all deals
Metropolis Apartment - Dohany
View all deals
N16 Apartment
View all deals
Corvin Holiday Apartment Hotel
View all deals
Vagabond Corvin
View all deals
Centrum Home Apartment Budapest
View all deals
Csengery City Center Apartment
View all deals
Pr6 Apartments
View all deals
A Nap Háza
View all deals
Muskátlis apartman
View all deals
Obuda Apartment
View all deals
Sunny Studio at the Castle
View all deals
Rg-Westend Apartment
View all deals
Karoly Corner Residences
View all deals
BPM - Exotic and Buddha Rooms in Soho
View all deals
Budget Apartment by Hi5 - Váci street 44
View all deals
Victoria's Rooms 3 Bedroom & 3 Bathroom
View all deals
Gripping Lights Cozy home for 4
View all deals
---
When to book a holiday apartment in Budapest
Check out the tips below to find the best deal on a Budapest holiday rental property
| | |
| --- | --- |
| Low season | July |
| High season | February |
cheapest month to stay
82%
expected price decrease
most expensive time to stay
35%
expected price increase
| | |
| --- | --- |
| Highest day of week | Saturday |
| Cheapest day of week | Wednesday |
avg. price over the last two weeks
Average price (weeknight)
£74
avg. price over the last two weeks
avg. price over the last two weeks
Average price (weekend night)
£103
avg. price over the last two weeks
---
Cheapest holiday rentals in Budapest
Our lowest-priced holiday apartments and property rentals for a cheaper way to stay in Budapest
Corvin Point Rooms And Apartments
Central Holiday Apartments
Budapest Holidays Fashion
---
Budapest holiday apartments & rental properties FAQ
How long do people typically book holiday apartments for in Budapest?
A holiday apartment rental booking of around 3 nights is most popular for those visiting Budapest.
How much does a holiday rental apartment in Budapest cost?
Around £96 per night is the typical cost of a holiday apartment in Budapest - note that if you are booking an apartment for a larger group or require more rooms and facilities in your rental, the price will likely be higher.
When is the best time to book a holiday rental in Budapest?
The cheapest month to rent a holiday apartment in Budapest is usually July. The cost of your apartment or rental property can be around 82% cheaper in July vs. the high season.
What's the best area of Budapest to book a holiday rental in?
When looking for holiday apartments in Budapest, recent bookings have shown District V - Belváros-Lipótváros and District VII - Erzsébetváros to be the most popular places to stay, with District XIII - Angyalföld also being increasingly considered.
---
momondo's favourite rental properties
Learn more about these user-preferred holiday homes in Budapest, Hungary
---
Get the latest Budapest flight insights
Find the best time to travel, cheapest fares and most popular airlines.
Find flights to Budapest
Start planning your trip today
Get an overview of the top hotels in the most popular neighbourhoods of Budapest
Find hotels in Budapest
Top car hire choices in Budapest
Experience Budapest from behind the wheel! Learn more about the best car hire deals
Find cars in Budapest