Dubrovnik Holiday Rentals
Find the best deals on 3,371 holiday rentals in Dubrovnik
---
Top rentals in Dubrovnik
Find the perfect Dubrovnik holiday rental for your needs
Villa Adria
View all deals
Adriatic Deluxe Apartments
View all deals
Villa Erna
View all deals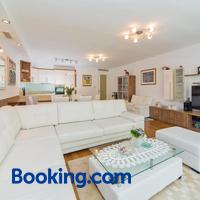 Dubrovnik Luxury Residence-L`Orangerie
View all deals
Pervanovo Apartments
View all deals
Central Luxury Apartments
View all deals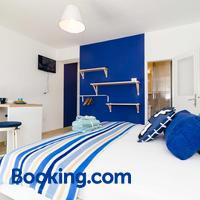 Apartments Zore Glavinic
View all deals
Apartments Mia
View all deals
Ana's Apartments
View all deals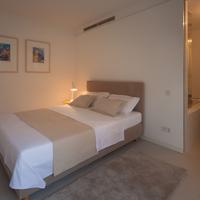 Cancellation100%magnificent Villaamazing View Close2citypool, Consigliere 24/7
View all deals
Apartments Dubelj
View all deals
Apartments Antun
View all deals
Irundo Dubrovnik - Arty Apartments
View all deals
Apartments Trogir
View all deals
Villa Doris
View all deals
Apartment Fran and Lucia
View all deals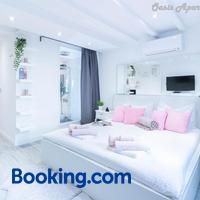 Oasis Smart Apartment Opatija
View all deals
Apartments Dub Cavtat
View all deals
Apartments Princ Hrvoje
View all deals
Adria Apartments
View all deals
Villa Curic
View all deals
Fora Apartments
View all deals
Apartments Ante
View all deals
Apartments Miraflores
View all deals
Antonio Luxury Beach Suites
View all deals
Palace Lidija
View all deals
Paradis Apartments
View all deals
Villa Castello
View all deals
Villa Avantgarde
View all deals
Villa Vinka
View all deals
Apartments Artemis Dubrovnik - Adults Only
View all deals
Etno Garden
View all deals
Villa Nick
View all deals
Camping Planik
View all deals
Orka Apartments
View all deals
Villa Ro-Ela
View all deals
Apartments Aura
View all deals
Villas Kornati
View all deals
B&B Villa Royal
View all deals
Residences Island View
View all deals
Apartments Kairos
View all deals
Apartments Tereza
View all deals
Apartments Kazo
View all deals
Villa Agava
View all deals
Holiday Home Kazerma
View all deals
Apartments Didan
View all deals
Apartments More Dubrovnik
View all deals
Apartments Vintijan
View all deals
Apartments Lucic
View all deals
Villa Barbara
View all deals
Apartments Ana Trogir
View all deals
Apartments BrunoR
View all deals
Villa Gloria
View all deals
Villa Vrbanc
View all deals
Apartments And Rooms Artemida
View all deals
Vacation House Cavtat
View all deals
Apartments Djurkovic
View all deals
Villa Old Mill
View all deals
Apartments Storelli
View all deals
Apartments Dadic Cavtat
View all deals
Apartments Carol Royal
View all deals
Apartments Maro & Baro
View all deals
Villa Samba
View all deals
Apartments Mondo
View all deals
Apartments 4m - Studio With Terrace
View all deals
Apartments Festa
View all deals
Apartments Noa Old Town
View all deals
Villa Sea Dream
View all deals
Guesthouse Alliya
View all deals
Villas Arboretum
View all deals
Apartments Pero
View all deals
Apartments Solitudo
View all deals
B&B Apartments and Studios Lanii
View all deals
Apartments Villa Marijeta
View all deals
Maistra Apartments Villas Rubin, Rovinj
View all deals
Apartments Grozdana
View all deals
Apartments And Rooms Lejletul
View all deals
Apartment and Rooms Lapad
View all deals
Apartment Purple Magic
View all deals
Holiday Home Stancija Srem
View all deals
Apartments Juric
View all deals
Apartments King
View all deals
Apartments Mistral
View all deals
Dubrovnik Boutique Apartments
View all deals
Apartments Boras 2
View all deals
Apartments Sandra
View all deals
Apartment Marino
View all deals
Apartment Petrana - Studio Apartment With Terrace
View all deals
Apartments & Rooms V&M
View all deals
D&A Center Apartments
View all deals
Stars of Zagreb Apartments by Irundo
View all deals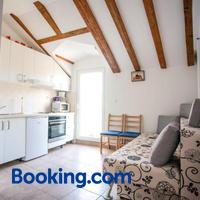 Apartment Boras Lux
View all deals
Luka Apartment
View all deals
Apartment Little House
View all deals
Sky Apartments & Rooms
View all deals
Viola Cavtat Rooms
View all deals
Villa Rados
View all deals
Sea View Apartment Beatrice by Irundo
View all deals
Mobile Homes Vestar
View all deals
---
When to book a holiday apartment in Dubrovnik
Check out the tips below to find the best deal on a Dubrovnik holiday rental property
| | |
| --- | --- |
| Low season | April |
| High season | September |
cheapest month to stay
62%
expected price decrease
most expensive time to stay
40%
expected price increase
| | |
| --- | --- |
| Highest day of week | Saturday |
| Cheapest day of week | Tuesday |
avg. price over the last two weeks
Average price (weeknight)
£64
avg. price over the last two weeks
avg. price over the last two weeks
Average price (weekend night)
£66
avg. price over the last two weeks
---
Cheapest holiday rentals in Dubrovnik
Our lowest-priced holiday apartments and property rentals for a cheaper way to stay in Dubrovnik
---
Dubrovnik holiday apartments & rental properties FAQ
How long do people typically book holiday apartments for in Dubrovnik?
Those choosing holiday rental apartments in Dubrovnik typically book for at least 6 nights.
How much does a holiday rental apartment in Dubrovnik cost?
£100 per night is the approximate cost of an average holiday apartment rental in Dubrovnik.
When is the best time to book a holiday rental in Dubrovnik?
The cheapest month to rent a holiday apartment in Dubrovnik is usually April. The cost of your apartment or rental property can be around 62% cheaper in April vs. the high season.
---
momondo's favourite rental properties
Learn more about these user-preferred holiday homes in Dubrovnik, Croatia
---
Start planning your trip to Dubrovnik
Get the latest Dubrovnik flight insights

Find the best time to travel, cheapest fares and most popular airlines.

Find flights to Dubrovnik

Start planning your trip today

Get an overview of the top hotels in the most popular neighbourhoods of Dubrovnik

Find hotels in Dubrovnik

Top car hire choices in Dubrovnik

Experience Dubrovnik from behind the wheel! Learn more about the best car hire deals

Find cars in Dubrovnik
---
People interested in Dubrovnik also looked at
Not set on Dubrovnik? Search the best deals on holiday rentals in these destinations