---
Top Hotels in Novo Sarajevo, Sarajevo
Find your perfect Sarajevo hotel in Novo Sarajevo
Hotel Maxi
View all deals
Hotel Grand
View all deals
Tsc Pansion
View all deals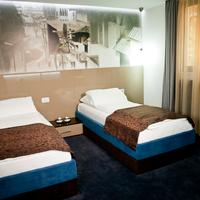 Boutique Bristol Hotel
View all deals
Novotel Sarajevo Bristol
View all deals
---
Best time to book your Novo Sarajevo hotel
Use the information below to find the absolute best time to plan your stay in Sarajevo's Novo Sarajevo area
| | | |
| --- | --- | --- |
| Cheapest time to book | | The cheapest time to book hotels in Novo Sarajevo is: 4-5 star, 61 days before. |
---
Price of Sarajevo hotels in Novo Sarajevo
Use the information below to find quality Novo Sarajevo hotel rooms for a fair price
---
Cheap hotels in Novo Sarajevo, Sarajevo
These hotels and hostels usually make for the cheapest stays while visiting Novo Sarajevo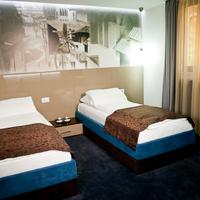 ---
Book these top value Sarajevo hotels in Novo Sarajevo
These Novo Sarajevo hotels have the best prices for their ratings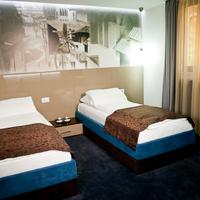 ---
Information about staying in Novo Sarajevo, Sarajevo
Read these important travel tips before booking a hotel in Novo Sarajevo
What time of year is best to book a hotel in Novo Sarajevo?
October is the cheapest month to book a hotel in Novo Sarajevo. Prices can be 34% lower than other, busier months, so this is a great time to get a good deal.
What is the price of a hotel room in Sarajevo's Novo Sarajevo?
On average, rooms will be priced around £45 per night when booking a hotel in Novo Sarajevo; however the price you pay for your room will vary significantly depending on seasonality, location and facilities.
How many days should I stay in Novo Sarajevo, Sarajevo?
The average length of stay in Novo Sarajevo is 3 nights.
What is the cheapest day to stay in Novo Sarajevo?
Tuesday is the day where you will typically find the lowest price for your hotel room in Novo Sarajevo. The highest price tends to be on Thursday.
---
momondo's favourite hotels in Sarajevo
Book and learn more about these user-preferred hotels
---
Other popular cities near Sarajevo
Explore other Federation of Bosnia and Herzegovina cities momondo users love
---
Get the latest Sarajevo flight insights
Find the best time to travel, cheapest fares and most popular airlines.
Find flights to Sarajevo
Top car hire choices in Sarajevo
Experience Sarajevo from behind the wheel! Learn more about the best car hire deals
Find cars in Sarajevo
Stay at a holiday home
Enjoy the amenities of home away from home. Learn more about holiday rentals here.
Find rentals in Sarajevo