Istanbul Holiday Rentals
Find the best deals on 2,192 holiday rentals in Istanbul
---
Top rentals in Istanbul
Find the perfect Istanbul holiday rental for your needs
Taksim Mood
View all deals
Noble22 Suites
View all deals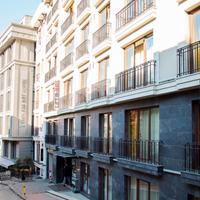 Keten Suites Taksim
View all deals
Atam Suites & Apart
View all deals
Beyazithan Suites
View all deals
Very Comfortable Flat At The Heart of Istanbul
View all deals
Louis Appartements Galata
View all deals
Siper Apartments
View all deals
Camelot Apartment
View all deals
Long Stay Istanbul
View all deals
Sheriff Residence
View all deals
Casa DI Bava
View all deals
Ottoman Fuar Evleri
View all deals
Elite Aparts By Mk
View all deals
Ditto Flats
View all deals
Taxim Suites
View all deals
Pembe Apart Hotel
View all deals
116 Residence
View all deals
T-Loft Residence
View all deals
Expo Mg Apartments
View all deals
Mete Apartments
View all deals
Modern 2-room apartment in the Center of Istanbul
View all deals
Blue Eye Suites
View all deals
The Bosphorus House
View all deals
Flats Company - Karakoy Apartment
View all deals
Taksim Green Suites
View all deals
Konak Bella-1
View all deals
Neva Flats
View all deals
Radisson Residences Avrupa Tem Istanbul
View all deals
Flora Suites
View all deals
Garan Apartments
View all deals
Kavalali Suites
View all deals
Galata Tower Apart Otel
View all deals
Balat Residence
View all deals
Taksim Aparts Roncalli
View all deals
Comfortable,clean And Safe Apartment-Rosetravel
View all deals
Housez Suites And Apartments - Special Class
View all deals
Sultanahmet Suites - Apartments
View all deals
Istanbul Apartments Istiklal
View all deals
Hot Residence Taksim Square
View all deals
Barba Rossa Residence
View all deals
Iskele House Holiday Flats
View all deals
Time Apart
View all deals
Eagle Residence Taksim
View all deals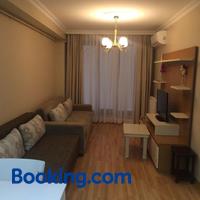 Homelike Residence
View all deals
Istanberry - Sunshine Flats
View all deals
White Rose Apart
View all deals
Tuzla Hill Suites
View all deals
Oldtown Sultanahmet Suites
View all deals
Best Home Suites Sultanahmet Aparts
View all deals
Lovely&Bright, Central Studio Loft in Taksim
View all deals
Apartment in the Heart of the City 1
View all deals
Apartment in the Heart of the City 4
View all deals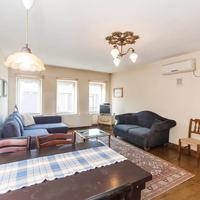 Apartment in the Heart of the City 6
View all deals
Have your own room and share some common spaces hisar evleri atasehir
View all deals
Hit Suites
View all deals
Anatolia Suites
View all deals
Golf Royal Residence
View all deals
Detay Apart
View all deals
Frida Suites and Aparts
View all deals
Wide Suites Taksim
View all deals
Lemon Residence
View all deals
Sultan Apartments
View all deals
First Suite Taksim
View all deals
Kaya Apart Point
View all deals
Istanbul Hub Flats
View all deals
Aya Sergios
View all deals
The First Ottoman Apartments
View all deals
Taksim City Suites
View all deals
Kocak Pansiyon
View all deals
Akin House
View all deals
Best Fulya Apart
View all deals
Green Bird Suit
View all deals
Catirga Konak Apartments
View all deals
Tala Istanbul Suites
View all deals
Aslan Home Apart
View all deals
Alfa Apart Suite
View all deals
Deluxe Triple Room In Laleli
View all deals
Istanbul Grand Aparts
View all deals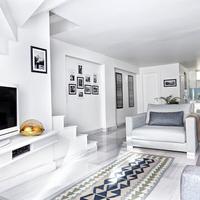 Quiet, spacious duplex, with a patio garden
View all deals
Within walking distance of Istanbul's popular attractions
View all deals
shima house
View all deals
Halicte bir sirin ev
View all deals
All Seasons Suites
View all deals
Sayar Apart
View all deals
Gulhane Suites
View all deals
Ataman Suites
View all deals
Fullhouse Residence
View all deals
Cheya Residence Tesvikiye
View all deals
Midillis Art Apartment
View all deals
Romantic Mansion
View all deals
Coskun House
View all deals
Feyza Apartments
View all deals
Chiconomy Suites
View all deals
Mysuite Istanbul
View all deals
Eyup Sultan Suites
View all deals
---
When to book a holiday apartment in Istanbul
Check out the tips below to find the best deal on a Istanbul holiday rental property
| | |
| --- | --- |
| Low season | November |
| High season | August |
cheapest month to stay
79%
expected price decrease
most expensive time to stay
57%
expected price increase
| | |
| --- | --- |
| Highest day of week | Saturday |
| Cheapest day of week | Friday |
avg. price over the last two weeks
Average price (weeknight)
£37
avg. price over the last two weeks
avg. price over the last two weeks
Average price (weekend night)
£39
avg. price over the last two weeks
---
Cheapest holiday rentals in Istanbul
Our lowest-priced holiday apartments and property rentals for a cheaper way to stay in Istanbul
Very Comfortable Flat At The Heart of Istanbul
---
Istanbul holiday apartments & rental properties FAQ
How long do people typically book holiday apartments for in Istanbul?
On average, people book holiday rentals in Istanbul for stays of around 6 nights.
How much does a holiday rental apartment in Istanbul cost?
The price of a holiday apartment in Istanbul depends on the number of guests, locations and required amenities - for a standard apartment in Istanbul you can expect to pay around £50 per night.
When is the best time to book a holiday rental in Istanbul?
Istanbul holiday rentals are at their cheapest in November. Rental prices can be around 79% lower per night than in the high season.
What's the best area of Istanbul to book a holiday rental in?
When looking for holiday apartments in Istanbul, recent bookings have shown Esenyurt and Beylikduzu to be the most popular places to stay, with Besiktas also being increasingly considered.
---
momondo's favourite rental properties
Learn more about these user-preferred holiday homes in Istanbul, Turkey
---
Start planning your trip to Istanbul
Get the latest Istanbul flight insights

Find the best time to travel, cheapest fares and most popular airlines.

Find flights to Istanbul

Start planning your trip today

Get an overview of the top hotels in the most popular neighbourhoods of Istanbul

Find hotels in Istanbul

Top car hire choices in Istanbul

Experience Istanbul from behind the wheel! Learn more about the best car hire deals

Find cars in Istanbul
---
People interested in Istanbul also looked at
Not set on Istanbul? Search the best deals on holiday rentals in these destinations