How much are hotels near Penca Beach?
momondo users have recommended 12 hotels to users looking to stay near Penca Beach. Hotels in this area have an average price of £136 per night. These prices may change based on several factors, such as time of year. Hotels near Penca Beach are typically 27% more expensive than the average hotel in Potrero, which is £99.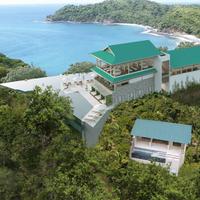 Casa Chameleon Hotel Las Catalinas- Adults Only
Sueño al Mar Residence & Hotel
Casa Del Sol Resort - Villas Catalinas
Villas y condominios en Guanacaste.
Christinas Bar & Grill Hideaway
Villas Jasmin 203 Potrero
4 Br/4 Ba, Pool, Ocean View, Steps From The Beach, Reduced Rates
Comfortable Room With 2 Beds in Charming Hotel in Potrero With Pool - TV and AC