Reykjavik Holiday Rentals
Find the best deals on 571 holiday rentals in Reykjavik
---
Top rentals in Reykjavik
Find the perfect Reykjavik holiday rental for your needs
Room With a View Apartments
View all deals
Apartment K
View all deals
Stay Apartments Bolholt
View all deals
Alfred's Apartments
View all deals
Home Luxury Apartments
View all deals
Stay Apartments Einholt
View all deals
Guesthouse Pavi
View all deals
Atlantic Apartments and Rooms
View all deals
Black Pearl
View all deals
Downtown Reykjavík Apartments
View all deals
Blue Mountain Apartments
View all deals
Luxurious City Villa
View all deals
Sogavegur 103
View all deals
// Cosy decor Private home // great location
View all deals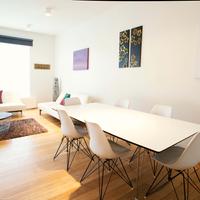 Reykjavik4you Apartments
View all deals
Odinsve Hotel Apartments
View all deals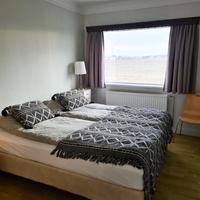 Garður Apartments
View all deals
Luxury Apartment Central Reykjavík
View all deals
B14 Apartments & Rooms
View all deals
A Friendly Cottage
View all deals
Stafafell Cottages
View all deals
Little White Castle
View all deals
Brattagata Guesthouse Apartments
View all deals
Opal Apartments
View all deals
Ice Apartments Reykjavik
View all deals
101 Apartments
View all deals
Geysir Cottages
View all deals
Icelandic Apartments
View all deals
Brand New Two Bedroom Apartment In Central Reykjavik
View all deals
Ocean Beach Apartments
View all deals
Gesthouse Anna
View all deals
Luxury Townhouse In Center Of Reykjavik. Stay In A City In The Countryside
View all deals
Harbour View
View all deals
Central Downtown Apartments
View all deals
Welcome Holiday Homes
View all deals
Studio Ava
View all deals
A cosy apartment close to downtown
View all deals
Stylish apartment in Downtown Reykjavík with Balcony
View all deals
Paradise In The Country
View all deals
Guesthouse Gugga
View all deals
Apartment S56
View all deals
Bob´s Apartment
View all deals
Óm Apartments
View all deals
Grótta Aurora Lights Apartment & Rooms
View all deals
---
When to book a holiday apartment in Reykjavik
Check out the tips below to find the best deal on a Reykjavik holiday rental property
| | |
| --- | --- |
| Low season | February |
| High season | June |
cheapest month to stay
33%
expected price decrease
most expensive time to stay
36%
expected price increase
| | |
| --- | --- |
| Highest day of week | Monday |
| Cheapest day of week | Saturday |
avg. price over the last two weeks
Average price (weeknight)
£215
avg. price over the last two weeks
avg. price over the last two weeks
Average price (weekend night)
£203
avg. price over the last two weeks
---
Cheapest holiday rentals in Reykjavik
Our lowest-priced holiday apartments and property rentals for a cheaper way to stay in Reykjavik
Brattagata Guesthouse Apartments
Atlantic Apartments and Rooms
---
Reykjavik holiday apartments & rental properties FAQ
How long do people typically book holiday apartments for in Reykjavik?
About 4 nights is the most common choice for those booking holiday apartment rentals in Reykjavik.
How much does a holiday rental apartment in Reykjavik cost?
On average, holiday apartments in Reykjavik typically cost around £182 per night. Search to see the apartments that we have in Reykjavik and the prices for your selected dates.
When is the best time to book a holiday rental in Reykjavik?
If you can be flexible on booking dates, holiday apartments and rental properties in Reykjavik can be as much as 33% cheaper in February.
What's the best area of Reykjavik to book a holiday rental in?
When looking for holiday apartments in Reykjavik, recent bookings have shown Miðborg and Hlíðar to be the most popular places to stay, with Vesturbær also being increasingly considered.
---
momondo's favourite rental properties
Learn more about these user-preferred holiday homes in Reykjavik, Iceland
---
Get the latest Reykjavik flight insights
Find the best time to travel, cheapest fares and most popular airlines.
Find flights to Reykjavik
Start planning your trip today
Get an overview of the top hotels in the most popular neighbourhoods of Reykjavik
Find hotels in Reykjavik
Top car hire choices in Reykjavik
Experience Reykjavik from behind the wheel! Learn more about the best car hire deals
Find cars in Reykjavik