Venice Holiday Rentals
Find the best deals on 4,968 holiday rentals in Venice
---
Top rentals in Venice
Find the perfect Venice holiday rental for your needs
Feel Inn - Venice Airport Luxury Rooms
View all deals
Camping Serenissima
View all deals
Locanda Art Deco
View all deals
Locanda Poste Vecie
View all deals
Outlet Sweet Venice
View all deals
Gkk Exclusive Private Suites Venezia
View all deals
Legrenzi Rooms
View all deals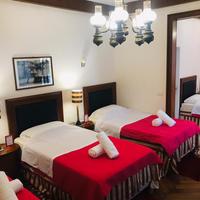 Venice Rainbow Apartments (San Marco)
View all deals
Locanda Leon Bianco On The Grand Canal
View all deals
Awa Venice Apartments San Marco
View all deals
Ca' Della Scimmia
View all deals
Large renovated apartment on the ground floor at 200 meters from the beach
View all deals
La Casa Rossa
View all deals
Casa Martini
View all deals
Ca' Fortuny
View all deals
Vela Blu Camping Village
View all deals
Camping Fusina
View all deals
Penthouse Apartment
View all deals
Leo's Dream House - Casa Vacanze
View all deals
Fenix Do Dogi Apartments
View all deals
Accademia Charm Apartments
View all deals
Ai Patrizi Venezia - Luxury Apartments
View all deals
Venice Garden Apartments
View all deals
Casa del Giglio
View all deals
Briati apartment
View all deals
Sogni del Canale
View all deals
Ca' Valeri
View all deals
Locanda Gaffaro
View all deals
Locanda Antica Venezia
View all deals
Palazzo La Scala
View all deals
Palazzo Bembo - Exclusive Accommodation
View all deals
Alloggi Acquavita
View all deals
San Lio Tourist House
View all deals
Locanda Ca' Lucrezia
View all deals
Villa Crispi
View all deals
Ca Maria Adele
View all deals
Locanda Ca' Zose
View all deals
Locanda SS. Giovanni e Paolo
View all deals
Alloggi Sardegna
View all deals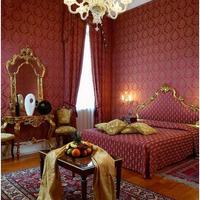 Ca' Gottardi
View all deals
Antichi giardini apartments
View all deals
Ca' Formosa
View all deals
Al Canal Regio
View all deals
Veneziacentopercento - Rooms and Apartments
View all deals
Ca' Bragadin Carabba
View all deals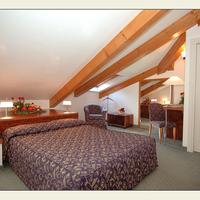 Ca' Del Campo
View all deals
2960 Ca' Frari
View all deals
La Marignana
View all deals
Residence Ca' dei Dogi
View all deals
Al Redentore Di Venezia Apartments
View all deals
Locappart Santa Croce
View all deals
I Gioielli Del Doge - Topazio
View all deals
Dorso Duro Apartment
View all deals
Ca' Francesco
View all deals
Grimaldi Apartments - Moro
View all deals
San Marco Tower Wi Fi
View all deals
San Teodoro Palace - Luxury Apartments
View all deals
Da Emi E Giuly
View all deals
Corte Gragolina
View all deals
Ca' Mazzega
View all deals
Venice Dream House Mercerie
View all deals
Sweet Venice
View all deals
New Home Lovers
View all deals
Bosso House
View all deals
Da Carlo A Venezia - Campo San Polo 2167a
View all deals
Mestre Skyline
View all deals
Santa Croce Apartment
View all deals
City Apartments - Tintoretto
View all deals
Ca Gioiosa
View all deals
Easy Venice Rooms
View all deals
Appartamento Da Giovy
View all deals
Marzo 22 - Wr Apartments
View all deals
Saint Paul Apartment
View all deals
Appartamento Ca' Cavalli
View all deals
Melodia Apartment- Venice, In The Hearth
View all deals
Appartamento Goldoni
View all deals
Locazione Turistica Mediterraneo-2
View all deals
Comfort just steps from Venice
View all deals
Biennale Appartamento
View all deals
Palazzina del sole
View all deals
Casa Bianca
View all deals
Ca Patrizia Noble Floor
View all deals
Ca dei Dai
View all deals
Ca' Marina
View all deals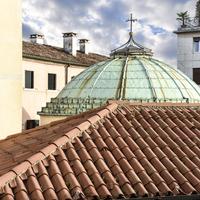 Brick House Treviso
View all deals
Casa Rosa Rosa
View all deals
Ca' del Carro Family Apartment
View all deals
La Casa di Madda
View all deals
Ca' Dente di Leone
View all deals
Venetian Mood
View all deals
Spadaria San Marco
View all deals
Venice Friends
View all deals
The Contemporary & Baroque Apartment
View all deals
Casa Lucrezia 130s
View all deals
Venice Sun Apartment and rooms
View all deals
Stanze al Parco
View all deals
---
When to book a holiday apartment in Venice
Check out the tips below to find the best deal on a Venice holiday rental property
| | |
| --- | --- |
| Low season | April |
| High season | May |
cheapest month to stay
36%
expected price decrease
most expensive time to stay
36%
expected price increase
| | |
| --- | --- |
| Highest day of week | Friday |
| Cheapest day of week | Monday |
avg. price over the last two weeks
Average price (weeknight)
£142
avg. price over the last two weeks
avg. price over the last two weeks
Average price (weekend night)
£138
avg. price over the last two weeks
---
Cheapest holiday rentals in Venice
Our lowest-priced holiday apartments and property rentals for a cheaper way to stay in Venice
Awa Venice Apartments San Marco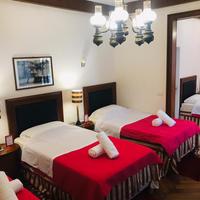 Venice Rainbow Apartments (San Marco)
---
Venice holiday apartments & rental properties FAQ
How long do people typically book holiday apartments for in Venice?
About 3 nights is the most common choice for those booking holiday apartment rentals in Venice.
How much does a holiday rental apartment in Venice cost?
A holiday rental in Venice will generally cost around £137 per night. This figure is taken from average apartment rental searches in Venice and prices will vary according to the required size, facilities, and location of the rental.
When is the best time to book a holiday rental in Venice?
April is often the cheapest month to rent a holiday apartment in Venice. Prices per night can be around 36% below average at this time.
What's the best area of Venice to book a holiday rental in?
When looking for holiday apartments in Venice, recent bookings have shown Lido and Marghera to be the most popular places to stay, with Cannaregio also being increasingly considered.
---
momondo's favourite rental properties
Learn more about these user-preferred holiday homes in Venice, Italy
---
Get the latest Venice flight insights
Find the best time to travel, cheapest fares and most popular airlines.
Find flights to Venice
Start planning your trip today
Get an overview of the top hotels in the most popular neighbourhoods of Venice
Find hotels in Venice
Top car hire choices in Venice
Experience Venice from behind the wheel! Learn more about the best car hire deals
Find cars in Venice
---
People interested in Venice also looked at
Not set on Venice? Search the best deals on holiday rentals in these destinations