Milan Holiday Rentals
Find the best deals on 5,151 holiday rentals in Milan
---
Top rentals in Milan
Find the perfect Milan holiday rental for your needs
Heart Milan Apartments - Duomo
View all deals
Milan Retreats
View all deals
City Residence Milano
View all deals
Residence House Aramis Down Town
View all deals
Luxury & Liberty Duomo Apartment
View all deals
Allegroitalia San Pietro All'Orto 6 Luxury Apartments
View all deals
Brera Apartments In Porta Romana
View all deals
Aparthotel dei Mercanti
View all deals
Brera Apartments In Garibaldi
View all deals
Hemeras Boutique House Aparthotel Duomo
View all deals
Suitelowcost Porta Garibaldi District
View all deals
Aparthotel Navigli
View all deals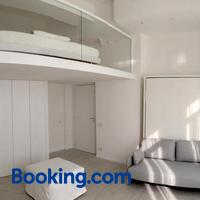 L'Angolo di Niki
View all deals
Rho Fair Expo Area Six Beds Apartment
View all deals
Romagnosi - One Bedroom Apartment, Sleeps 4
View all deals
Locanda Al Duomo
View all deals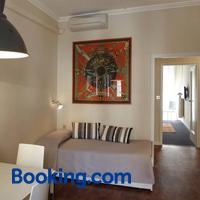 Residence Pian Della Nave
View all deals
Camping Village Città di Milano
View all deals
Appartamento Malpensa Rho
View all deals
Duomo Hotel & Apartments
View all deals
Ecosuite & Spa
View all deals
Aparthotel Meneghino
View all deals
Best Bergamo Rooms and Apartments
View all deals
Milano Flat - Duomo
View all deals
Italianway - Enrico Nöe
View all deals
Hemeras Boutique House Corso Como
View all deals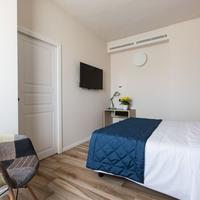 Aparthotel Isola
View all deals
Hintown Street Art House
View all deals
Castello Duomo Milano
View all deals
Milan: Studio - Milano
View all deals
Bisceglie Apartments
View all deals
Ika's Home
View all deals
Borgo d'Oro
View all deals
Home Hotel - Bligny 60
View all deals
Glamour Apartments
View all deals
Isola Apartments Milan
View all deals
Brera Apartments in San Fermo
View all deals
La Corte Dei Cappuccini
View all deals
Vip Bergamo Apartments
View all deals
Milan Royal Suites Magenta & Luxury Apartments
View all deals
Porta Romana Apartment
View all deals
Luxury Loft Milano
View all deals
Piazzale Siena Halldis Apartments
View all deals
Mila Apartments Magenta
View all deals
Flat in Duomo
View all deals
Residence Milano Bicocca
View all deals
Housing32 Apartments
View all deals
Hintown Via Mazzini
View all deals
L'Appartamentino
View all deals
Le Suite di Palazzo Segreti
View all deals
Lovelyloft Navigli - Oleandro
View all deals
Milan Royal Suites - Centro Brera
View all deals
B&b Bayres House
View all deals
Rent Milan - Temporary Apartments
View all deals
Italianway - Melzo
View all deals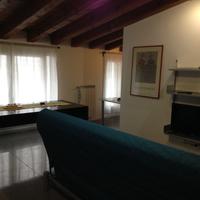 Milano Canal Apartments
View all deals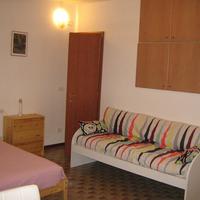 Flat in Milan 3
View all deals
Expo Residence Rho
View all deals
Altido Elegant Apartment 3-Minute Walk Away From Duomo
View all deals
Hintown History District
View all deals
Mila Apartments Via Savona
View all deals
Italianway - Gian Galeazzo
View all deals
City Life - Rentclass Poliuto
View all deals
Appartamento in Brera
View all deals
Affittimoderni Bergamo Sweet
View all deals
Mazzini Duomo Apartment
View all deals
Milano Apartments - Navigli Porta Genova
View all deals
Milano Cordusio Apartment
View all deals
Kibilù - Via Vignola
View all deals
Alla Casa Di Giò
View all deals
Italianway - Turati
View all deals
Apartment Quattro
View all deals
Milano Apartments - Darsena Navigli
View all deals
San Siro Apartment
View all deals
Altido Victorian House
View all deals
One bedroom apartment in the historical centre, at just 600m from Duomo Square
View all deals
Italianway-Santa Radegonda
View all deals
At Home Heart Of Milan - Mercanti
View all deals
Italianway - Torino 73
View all deals
Castello Sforzesco Suites by Brera Apartments
View all deals
H24 Apartment Inn
View all deals
Brera Apartments in Porta Ticinese
View all deals
Navigli Charming studio
View all deals
Hintown The Park Lounge
View all deals
Italianway - Brisa
View all deals
Angela's Apartment
View all deals
La Marina di Milano
View all deals
Mansarda Porta Venezia
View all deals
Apartment Duomo - Near Piazza Del Duomo
View all deals
Urban Art Apt
View all deals
Art Sweet Home
View all deals
Bocconi - Rentclass Zaide
View all deals
Copernico Halldis Apartments
View all deals
Corso Como 6
View all deals
Hemeras Boutique House Aparthotel Piazza Diaz
View all deals
---
When to book a holiday apartment in Milan
Check out the tips below to find the best deal on a Milan holiday rental property
| | |
| --- | --- |
| Low season | November |
| High season | June |
cheapest month to stay
62%
expected price decrease
most expensive time to stay
62%
expected price increase
| | |
| --- | --- |
| Highest day of week | Sunday |
| Cheapest day of week | Monday |
avg. price over the last two weeks
Average price (weeknight)
£96
avg. price over the last two weeks
avg. price over the last two weeks
Average price (weekend night)
£99
avg. price over the last two weeks
---
Cheapest holiday rentals in Milan
Our lowest-priced holiday apartments and property rentals for a cheaper way to stay in Milan
Best Bergamo Rooms and Apartments
Camping Village Città di Milano
---
Milan holiday apartments & rental properties FAQ
How long do people typically book holiday apartments for in Milan?
4 nights is the typical length of a Milan holiday rental booking.
How much does a holiday rental apartment in Milan cost?
Around £113 per night is the typical cost of a holiday apartment in Milan - note that if you are booking an apartment for a larger group or require more rooms and facilities in your rental, the price will likely be higher.
When is the best time to book a holiday rental in Milan?
Milan holiday rentals are at their cheapest in November. Rental prices can be around 62% lower per night than in the high season.
What's the best area of Milan to book a holiday rental in?
When looking for holiday apartments in Milan, recent bookings have shown Tre Torri and Centro Storico to be the most popular places to stay, with Porta Romana also being increasingly considered.
---
momondo's favourite rental properties
Learn more about these user-preferred holiday homes in Milan, Italy
---
Start planning your trip to Milan
---
People interested in Milan also looked at
Not set on Milan? Search the best deals on holiday rentals in these destinations