Liverpool Holiday Rentals
Find the best deals on 925 holiday rentals in Liverpool
---
Top rentals in Liverpool
Find the perfect Liverpool holiday rental for your needs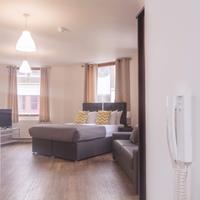 Dream Apartments Liverpool
View all deals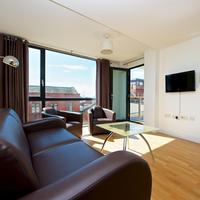 Staycity Aparthotels Duke Street
View all deals
Close To Liverpool City Centre
View all deals
Daniel House Liverpool
View all deals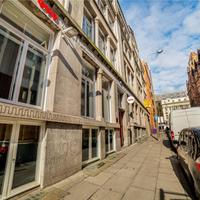 OYO Vincent Apartments
View all deals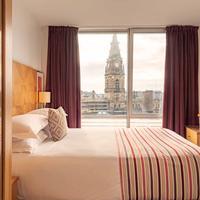 Premier Suites Liverpool
View all deals
The Block Liverpool
View all deals
Cargo Cafe Apartments
View all deals
Base Serviced Apartments - Duke Street
View all deals
L3 Living@merchant Quarters
View all deals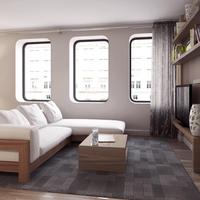 Dream Apartments Water Street
View all deals
Caro Short Stay Main Bridewell
View all deals
The Picture House Apartments
View all deals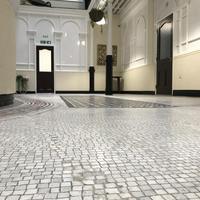 Terlon Apartments
View all deals
Arinza Apartments Liverpool
View all deals
May's House
View all deals
L3 Living Irwell Chambers
View all deals
Campbell Square Apartment
View all deals
87 Wood Street Apart Hotel
View all deals
Pembroke Studios
View all deals
Fox Street Studios
View all deals
Central and Modern Studio in lively Liverpool
View all deals
Sapphire Home Stay
View all deals
The Print Works Apartments
View all deals
Base Serviced Apartments - Sir Thomas Street
View all deals
Luxury Semi Detached House On Private Estate
View all deals
Duke Street Apart Hotel
View all deals
Union Bank Apartments
View all deals
The Castle Collection - 25 Castle Street
View all deals
Liverpool At The Strand 1
View all deals
Sir Thomas House Studios
View all deals
King Size Beds & Panoramic Views Of The City, Breakfast, Gowns & Secure Parking
View all deals
Denny Guests House / Green Lane
View all deals
Molyneux Apartments
View all deals
Lovely, Warm , Spacious Recently Refurbished 3 Bedroom House Sleeps Up To 10
View all deals
350£ Per Week. Fab-City Apartment 1
View all deals
Anfield Rooms
View all deals
Atlantic Apartments
View all deals
Two Bedroom Apartment, Liverpool
View all deals
The Castle Collection - 14 Cook Street
View all deals
Citystop Apartments Trueman
View all deals
Seymour Terrace
View all deals
37 Park Road
View all deals
Coperate Letting Available Brbr
View all deals
Manor Road Ground Floor Private Apartment Business And Leisure Travel
View all deals
Beautiful spotlessly clean, well-equipped apartment in Liverpool
View all deals
Fab House In The Heart Of The Of The City Of The Fab 4 In Liverpool
View all deals
Merseyside retreat, Runcorn townhouse just refurbished
View all deals
Orrell House
View all deals
Approved Serviced Apartments Liverpool
View all deals
York House Liverpool
View all deals
Apartment 310 14 Plaza Boulevard
View all deals
Infinity Apartments York Street
View all deals
Quirky Spacious Bohemian House Near The Sea
View all deals
Superb Stylish Studio Apartment in Liverpool City
View all deals
Rodney Street Rooms
View all deals
Elegant Studio In The Heart Of Liverpool
View all deals
Orrel Place, 5 mins to train station, close to Aintree, large gardens, off road private car parking
View all deals
Central Liverpool studio for 2 guests
View all deals
Chavasse Apartments
View all deals
Liverpool Home Near City Centre and Stadiums
View all deals
Titanic Boat
View all deals
Cross Farm Cottages
View all deals
Liver View Apartment
View all deals
Beatles Apartment
View all deals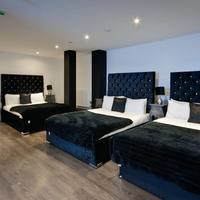 Elite Aparthotel Parr St
View all deals
Liverpool At The Cable Yards
View all deals
4 bedroom luxury house with stunning views overlooking Liverpool and the river
View all deals
Liverpool Apartment Liverpool
View all deals
Stunning City Centre 2 Bedroom Apartments
View all deals
Town House Liverpool
View all deals
Strawberry Field
View all deals
No 6 at Ivanhoe
View all deals
North House Apartments
View all deals
Waterfront Apartment Sleeps 5 Free Parking
View all deals
Charming Studio Apartment Picton Road
View all deals
Liverpool 2 Bedroom Apartment
View all deals
Homestay - In our Liverpool home
View all deals
Living Easy - Plaza Boulevard 2
View all deals
The Castle Collection 3 Union Court
View all deals
Liverpool Bowersdale Park Apartments Two
View all deals
Liverpool Snug
View all deals
Apartment 3 Excellent Accommodation For 6 Persons
View all deals
Cosy Apartment Wavertree
View all deals
Family friendly 3 bedroom house in South Liverpool
View all deals
Lovely 2 Bed Apartment close to the City Centre
View all deals
Lovely modern city centre 4 bed house in Liverpool
View all deals
Liverpool Town Apartments
View all deals
City Studios - Rodney Street
View all deals
Liverpool City Centre Apartment
View all deals
Fabulous Dockside Apartment
View all deals
Edge Hill Apartments
View all deals
Modern 4 Bedroom Flat Moments From Liverpool Central
View all deals
Canal Side Liverpool
View all deals
Modern And Perfectly Located Grade 2 Listed City Centre Apartment W Character
View all deals
Om Ormskirk apartment
View all deals
Liverpool house Walton Village
View all deals
Barall Court
View all deals
The Castle Collection - 42 Castle Street
View all deals
Air Host and Clean - Amazing apartment close to LFC and city sleeps 6
View all deals
---
When to book a holiday apartment in Liverpool
Check out the tips below to find the best deal on a Liverpool holiday rental property
| | |
| --- | --- |
| Low season | September |
| High season | April |
cheapest month to stay
25%
expected price decrease
most expensive time to stay
55%
expected price increase
| | |
| --- | --- |
| Highest day of week | Friday |
| Cheapest day of week | Sunday |
avg. price over the last two weeks
Average price (weeknight)
£179
avg. price over the last two weeks
avg. price over the last two weeks
Average price (weekend night)
£102
avg. price over the last two weeks
---
Cheapest holiday rentals in Liverpool
Our lowest-priced holiday apartments and property rentals for a cheaper way to stay in Liverpool
The Castle Collection 3 Union Court
Arinza Apartments Liverpool
Liverpool City Centre Apartment
The Castle Collection - 14 Cook Street
---
Liverpool holiday apartments & rental properties FAQ
How long do people typically book holiday apartments for in Liverpool?
On average, people book holiday rentals in Liverpool for stays of around 1 night.
How much does a holiday rental apartment in Liverpool cost?
The price of a holiday apartment in Liverpool depends on the number of guests, locations and required amenities - for a standard apartment in Liverpool you can expect to pay around £203 per night.
When is the best time to book a holiday rental in Liverpool?
Holiday apartments in Liverpool are often cheapest in September - rental prices can be around 25% lower than the average during this period.
---
momondo's favourite rental properties
Learn more about these user-preferred holiday homes in Liverpool, United Kingdom
---
People interested in Liverpool also looked at
Not set on Liverpool? Search the best deals on holiday rentals in these destinations