Prague Holiday Rentals
Find the best deals on 2,915 holiday rentals in Prague
---
Top rentals in Prague
Find the perfect Prague holiday rental for your needs
Central Prague Apartments
View all deals
Mh Apartments River Prague
View all deals
Triocamp Praha
View all deals
Golden Prague Residence
View all deals
Alveo Suites
View all deals
Residence Jecna
View all deals
3D Apartments
View all deals
Ginosi Elema Apartel
View all deals
Prague Studios Andel
View all deals
Residence Kostnicke Square
View all deals
Old Town Square Premium Apartments
View all deals
Apartmany Karlstejn
View all deals
Apartments Kaprova
View all deals
Flora house
View all deals
Your Home In Prague Apt. Talia
View all deals
Royal Court Apartments
View all deals
Hotel At The Black Star Charming Romantic Suites and Apartments
View all deals
Downtown Suites Kodanská
View all deals
Ea Hotel Apartments Wenceslas Square
View all deals
Riverview Palace Apartments
View all deals
Historic Centre Apartments VIII
View all deals
Residence Thunovska 19
View all deals
Salvator Superior Apartments
View all deals
Prague Holiday Apartments
View all deals
Charles Bridge Premium Apartments
View all deals
Prague Retro Challenge and Garden
View all deals
City Garden Apartments & Wellness
View all deals
Royal Prague City Apartments
View all deals
TV Tower Ruterra Studio
View all deals
Na Zborenci Apartments
View all deals
Apartment Aida
View all deals
Empirent Aquarius Apartments
View all deals
Chill Apartments
View all deals
Apartment Sedlcanska
View all deals
Luxury Apartments in Prague
View all deals
Rehorova Apartments
View all deals
The Doors Apartments
View all deals
Louren Apartments
View all deals
Apartments U Cisare
View all deals
Aparthotel Angel
View all deals
Old Town - Templova Apartments
View all deals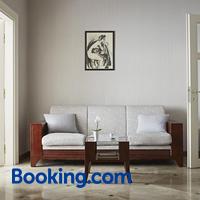 Apartments Almandine
View all deals
Apartment Konvikt
View all deals
Old Town Residence
View all deals
Old Town Apartments
View all deals
Prague Castle Questenberk Apartments
View all deals
Elen's Apartments Prague - FREE garage parking
View all deals
National Museum Apartments
View all deals
Czech Bohemia Design Apartments Prague
View all deals
Residence Vlasska
View all deals
Apartment Karolina
View all deals
VN17 Apartments
View all deals
Prague Siesta Apartments
View all deals
Mivos Prague Apartments Vltava
View all deals
Habitat 16
View all deals
Picasso Apartments Prague
View all deals
Apartment Amandment
View all deals
Hastal Gallery
View all deals
The Apartment House Opatovicka
View all deals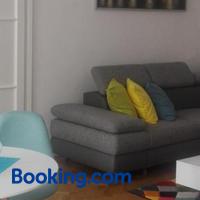 Apartment Jakubská 676
View all deals
Comfortable Prague Apartments
View all deals
Historic Centre Apartments VII
View all deals
Ostrovni Apartment
View all deals
Old Town - Dusni Apartments
View all deals
Friday Songs Apartments
View all deals
Kasablanka Apartments
View all deals
All4you Apartments
View all deals
Vincanto, Prague 1 - One Bedroom Apartment 2 People
View all deals
GH Prague Apartments
View all deals
Wenceslas Square Terraces
View all deals
Mooo Downtown
View all deals
Old Town Boutique Apartments
View all deals
Apartment Rybna 24
View all deals
Albertov Rental Apartments
View all deals
Apartments Zborovska
View all deals
Apartment Trojska
View all deals
Villa Homestay Nad Helmrovkou
View all deals
Balbinova Apartment
View all deals
Holiday Home Prague Pruhonice
View all deals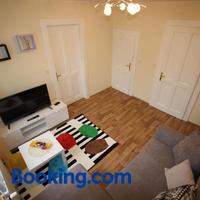 Dreamy Apartment
View all deals
Accommodation Smecky 14
View all deals
Apartments House Seifertova
View all deals
Angel City Apartments
View all deals
Central Spot Prague Apartments
View all deals
Empirent Karlin Apartments
View all deals
Apartment by The Old Town Square
View all deals
Location , Location & Location
View all deals
Prague 01 Apartments
View all deals
Happy Holidays Apartment
View all deals
Empirent Petrin Park Apartments
View all deals
Valentine Apartment
View all deals
Rezidence Italska Praha 2
View all deals
Pop Art Rooms
View all deals
Manesova No.5 Apartments
View all deals
Bright Prague Castle Apartments
View all deals
Superior Suites & Apartments in the Heart of Prague
View all deals
Downtown Suites Belohorska
View all deals
Riverside Penthouse Masarykovo Nabrezi Czpr18
View all deals
---
When to book a holiday apartment in Prague
Check out the tips below to find the best deal on a Prague holiday rental property
| | |
| --- | --- |
| Low season | October |
| High season | July |
cheapest month to stay
27%
expected price decrease
most expensive time to stay
20%
expected price increase
| | |
| --- | --- |
| Highest day of week | Saturday |
| Cheapest day of week | Sunday |
avg. price over the last two weeks
Average price (weeknight)
£66
avg. price over the last two weeks
avg. price over the last two weeks
Average price (weekend night)
£67
avg. price over the last two weeks
---
Cheapest holiday rentals in Prague
Our lowest-priced holiday apartments and property rentals for a cheaper way to stay in Prague
Prague Retro Challenge and Garden
---
Prague holiday apartments & rental properties FAQ
How long do people typically book holiday apartments for in Prague?
About 3 nights is the most common choice for those booking holiday apartment rentals in Prague.
How much does a holiday rental apartment in Prague cost?
The price of a holiday apartment in Prague depends on the number of guests, locations and required amenities - for a standard apartment in Prague you can expect to pay around £97 per night.
When is the best time to book a holiday rental in Prague?
Holiday apartments in Prague are often cheapest in October - rental prices can be around 27% lower than the average during this period.
What's the best area of Prague to book a holiday rental in?
Prague 3, Prague 9, and Prague 19 are typically the most popular places to rent holiday apartments in Prague.
---
momondo's favourite rental properties
Learn more about these user-preferred holiday homes in Prague, Czech Republic
---
Start planning your trip to Prague
Get the latest Prague flight insights

Find the best time to travel, cheapest fares and most popular airlines.

Find flights to Prague

Start planning your trip today

Get an overview of the top hotels in the most popular neighbourhoods of Prague

Find hotels in Prague

Top car hire choices in Prague

Experience Prague from behind the wheel! Learn more about the best car hire deals

Find cars in Prague
---
People interested in Prague also looked at
Not set on Prague? Search the best deals on holiday rentals in these destinations