Barcelona Holiday Rentals
Find the best deals on 4,994 holiday rentals in Barcelona
---
Top rentals in Barcelona
Find the perfect Barcelona holiday rental for your needs
Aramunt Apartments
View all deals
Lugaris Beach - Apartments
View all deals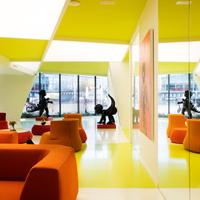 Cosmo Apartments Sants
View all deals
Ainb Gothic-Jaume I Apartments
View all deals
Flat Hernandez
View all deals
Habitacion con terassa
View all deals
Apart-Suites Hostemplo
View all deals
Bonavista Apartments - Virreina
View all deals
Vacarisses- Torreblanca Estacion
View all deals
Wello Apartments
View all deals
Rent Top Apartments Beach-Diagonal Mar
View all deals
Habitacion doble con cama matrimonial
View all deals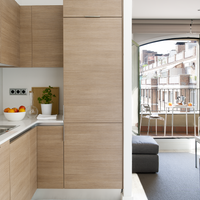 Eric Vökel Boutique Apartments - Gran Vía Suites
View all deals
Murmuri Residence Mercader
View all deals
Loft, nice and quite, in Sant Cugat del Vallès
View all deals
Barcelona Village Homestay
View all deals
Feel Good Apartments Liceu
View all deals
Cosmo Apartments Passeig de Gràcia
View all deals
Pierre & Vacances Barcelona Sants
View all deals
Durlet Beach Apartments
View all deals
Feelathome Mozart Apartments
View all deals
Bcn Paseo De Gracia Rocamora Apartment
View all deals
Alcam Books
View all deals
Urban Districs Apartments Rambla Suite & Pool
View all deals
Midtown Apartments
View all deals
Alojamiento Fira Hospitalet
View all deals
Principal Barcelona
View all deals
Apartment Barcelona Rentals - 4 apartments for 16 pax w/ small private terrace
View all deals
Lugaris Rambla
View all deals
Fisa Rentals Gran Via Apartments
View all deals
Apartamentos Montserrat Abat Marcet
View all deals
Casa Felipa Plaza España
View all deals
You Stylish Business Apartments
View all deals
Apartment Barcelona Center
View all deals
The best solution for Companies and Families
View all deals
Borne Down Town Studios
View all deals
Vale Suites Metropolitan
View all deals
Inside Barcelona Apartments Sants
View all deals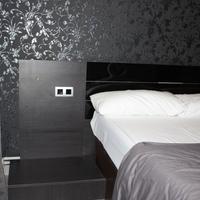 Bcn Condal
View all deals
08028 Apartments
View all deals
MH Apartments Center
View all deals
Happy People Sagrada Familia Sant Pau
View all deals
Barcelona Apartment Val
View all deals
Apartments Hotel Sant Pau
View all deals
Apartment Close To Fcb Barcelona Stadium Camp Nou, Palau Congress, Fira Barcelona
View all deals
Lovely Apartment Close To Fcb Camp Nou, Fira, Palau De Congreso, Airport Barcelona
View all deals
Habitacion acogedora en casa en Gava Desayuno incluido
View all deals
Cozy Room in the Center of Barcelona
View all deals
MH Apartments Urban
View all deals
Ab Sagrada Familia Premium
View all deals
Serennia Cest Apartamentos Arc de Triomf
View all deals
Feelathome Poblenou Beach Apartments
View all deals
Bcnstop Sagrada Familia
View all deals
Short Stay Group Paseo De Gracia Serviced Apartments
View all deals
Midtown Luxury Apartments
View all deals
Rent Top Apartments Rambla Catalunya
View all deals
Inside Barcelona Apartments Mercat
View all deals
Apartments Sata Olimpic Village Area
View all deals
Aura Park Fira Barcelona
View all deals
Bungalows Dunas Maspalomas
View all deals
Espais Blaus Apartments
View all deals
Home to Home Barcelona
View all deals
Born Apartments
View all deals
Barcelona Apartment Viladomat
View all deals
Cal Gaitero
View all deals
Villa Santa Marta
View all deals
No 24 - The Streets Apartments Barcelona
View all deals
One-Bedroom Apartment in Tossa de Mar
View all deals
Natura Fira Barcelona
View all deals
Gothic! Ideal location Apartment with kitchen Close to Market and restaurants
View all deals
House Montigala
View all deals
La Moreneta
View all deals
Luminous and central Barcelona Room
View all deals
Pine Tree Beach House
View all deals
Suites Marina - Abapart
View all deals
AinB Las Ramblas-Guardia
View all deals
Mh Apartments Ramblas
View all deals
Mh Apartments S. Familia
View all deals
Mediterraneo Real Apartamentos Turísticos
View all deals
Apartments Sata Sagrada Familia Area
View all deals
The Urban Suites
View all deals
Apartamentos Mediterraneo
View all deals
Barcelona City Apartment
View all deals
MH Apartments Suites
View all deals
Bonavista Apartments - Eixample
View all deals
Short Stay Group Borne Pop Art Serviced Apartments
View all deals
Arrabal de San Benito II
View all deals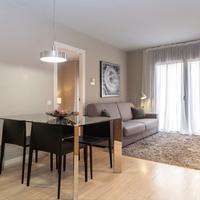 Mh Apartments Sant Pau
View all deals
Villarroel Apartments Barcelona
View all deals
You Stylish The Most Luxury Apartment
View all deals
Dingdong Fira Apartments
View all deals
My Space Barcelona Park Güell Apartments
View all deals
Montaber Apartments - Diagonal
View all deals
Loft And Flat
View all deals
Loft Pere IV
View all deals
Gava Beach Apartment
View all deals
Cute Urban Apartment
View all deals
Mercedes Heritage Barcelona Apartments
View all deals
Feelathome Plaza Apartments
View all deals
---
When to book a holiday apartment in Barcelona
Check out the tips below to find the best deal on a Barcelona holiday rental property
| | |
| --- | --- |
| Low season | December |
| High season | February |
cheapest month to stay
39%
expected price decrease
most expensive time to stay
55%
expected price increase
| | |
| --- | --- |
| Highest day of week | Friday |
| Cheapest day of week | Wednesday |
avg. price over the last two weeks
Average price (weeknight)
£155
avg. price over the last two weeks
avg. price over the last two weeks
Average price (weekend night)
£161
avg. price over the last two weeks
---
Cheapest holiday rentals in Barcelona
Our lowest-priced holiday apartments and property rentals for a cheaper way to stay in Barcelona
Apartment Barcelona Center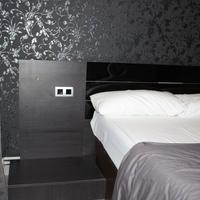 Bungalows Dunas Maspalomas
---
Barcelona holiday apartments & rental properties FAQ
How long do people typically book holiday apartments for in Barcelona?
Those choosing holiday rental apartments in Barcelona typically book for at least 4 nights.
How much does a holiday rental apartment in Barcelona cost?
A holiday rental in Barcelona will generally cost around £170 per night. This figure is taken from average apartment rental searches in Barcelona and prices will vary according to the required size, facilities, and location of the rental.
When is the best time to book a holiday rental in Barcelona?
December is often the cheapest month to rent a holiday apartment in Barcelona. Prices per night can be around 39% below average at this time.
What's the best area of Barcelona to book a holiday rental in?
The most popular place to stay in Barcelona is Sant Marti, although many users have found highly rated apartment rentals in Eixample and Sarria-Sant Gervasi as well.
---
momondo's favourite rental properties
Learn more about these user-preferred holiday homes in Barcelona, Spain
---
Get the latest Barcelona flight insights
Find the best time to travel, cheapest fares and most popular airlines.
Find flights to Barcelona
Start planning your trip today
Get an overview of the top hotels in the most popular neighbourhoods of Barcelona
Find hotels in Barcelona
Top car hire choices in Barcelona
Experience Barcelona from behind the wheel! Learn more about the best car hire deals
Find cars in Barcelona
---
People interested in Barcelona also looked at
Not set on Barcelona? Search the best deals on holiday rentals in these destinations