Benidorm Holiday Rentals
Find the best deals on 2,164 holiday rentals in Benidorm
---
Top rentals in Benidorm
Find the perfect Benidorm holiday rental for your needs
Apartamentos Paraiso 10
View all deals
Apartamentos Gemelos 4 - Beninter
View all deals
Apartamentos Gemelos 2 - Beninter
View all deals
Vistamar Apartamentos
View all deals
Apartamentos Turisticos Terralta
View all deals
Apartamentos La Caseta
View all deals
Apartamentos Paraiso Centro - Benidormparaiso
View all deals
Pierre & Vacances Benidorm Levante
View all deals
Apartamentos Albir Confort - Estrella
View all deals
Torre Ipanema Apartamentos
View all deals
Rinconada Real Bungalows
View all deals
Pierre & Vacances Benidorm Poniente
View all deals
Apartamentos Primavera Loix
View all deals
Apartamento Play Park 33
View all deals
Apartamentos Benimar
View all deals
Apartamentos Senabre Palais
View all deals
Don Gregorio - Fincas Benidorm
View all deals
My Pretty Payma
View all deals
Apartamentos Michel Angelo Benidorm
View all deals
Apartamentos Acuarium II
View all deals
Buenavista
View all deals
Aparthotel Bcl Levante Club
View all deals
Beachfront Apartment Benidorm
View all deals
Casa rio amadorio
View all deals
One Apartments By MC
View all deals
Apartamentos Mirador 2
View all deals
Apartamentos Magic Atrium Plaza
View all deals
Benidorm Sky (Torre Lugano)
View all deals
Apartamentos Niza
View all deals
Apartamentos Gemelos 26 - Beninter
View all deals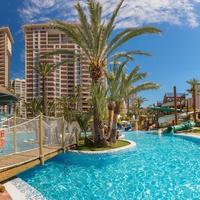 Magic Tropical Splash
View all deals
Les Dunes Suites
View all deals
Apartamentos Roybel
View all deals
Apartamentos Palm Court
View all deals
Maria Victoria
View all deals
Don Cesar Boutique Apartments
View all deals
Apartamento Santa Margarita 3
View all deals
Apartamentos Oasis Benidorm
View all deals
Apartamentos Jesús Benidorm Playa
View all deals
Apartamentos Buenos Aires By Mc
View all deals
Apartamentos Queens By Mc
View all deals
Habitacion En Chalet
View all deals
Tanit Apartment @Ducado
View all deals
Beach of Levante. Oceanfront
View all deals
Habitación Maria Jose
View all deals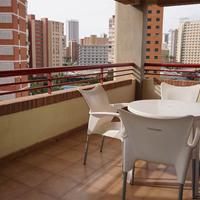 Apartamentos Viña del Mar
View all deals
Apartamentos Amalia By Mc
View all deals
Picasso - Fincas Benidorm
View all deals
Apartamento Torre Levante 24-B
View all deals
Maria Cristina Beach
View all deals
Apartamentos Les Dunes Centro
View all deals
Albaida Apartment
View all deals
Apartamentos Ribera
View all deals
Apartamentos Portofino II
View all deals
Apartamentos La Rosita
View all deals
Cala Esmeralda
View all deals
Apartment Mirador del MediterrA neo 3
View all deals
Albenimar Torre Mestral
View all deals
Albir - 2 bedroom apartment with WIFI close to all amenities
View all deals
Apartamento Benimar III
View all deals
Tropic Mar
View all deals
Cala Alta Villajoyosa
View all deals
Flecha Apartment
View all deals
Blue Apartment
View all deals
Edimar IX By Sonneil Rentals
View all deals
Camping Santa Clara
View all deals
Apartamento Exclusivo en la Playa 9
View all deals
Pope Center Apartment
View all deals
A little paradise near the beach and a mountain
View all deals
Apartamento en Benidorm
View all deals
Beautiful newly reformed Bungalow in Urbanización Mirador del Mediterraneo
View all deals
Bright renovated apartment 5 minutes from the Levante beach
View all deals
La Siesta Bungalow Levante Beach
View all deals
Luxurious apartment with marvellous sea view to Benidorm bay
View all deals
Luxury apartment 5 minutes from the Levante beach
View all deals
Luxury Seafront Apartment Levante Beach
View all deals
Nice Studio With Sea And Very Central
View all deals
Edificio Montecarlo Vacanza By Sonneil Rentals
View all deals
Casa Fleuri
View all deals
Benidorm. Apartment in Poniente beach., 2nd. beach line
View all deals
Pierre & Vacances Altea Beach
View all deals
Apartamentos Playamar
View all deals
Apartamentos Mayra
View all deals
Apartamentos Gemelos 20 - Beninter
View all deals
Primavera Park Apartamentos
View all deals
Mariscal Vii
View all deals
Studios Mirador
View all deals
Aparthotel La Era Park
View all deals
Apartamentos Costa Verde Albir
View all deals
Apartamentos Mundaka Albir
View all deals
Apartamentos Lido
View all deals
Pierre & Vacances Altea Port
View all deals
Oasis Country Park
View all deals
Apartamentos Flats Friends Atlantida
View all deals
Camping Arena Blanca
View all deals
Resort Camping Almafrá
View all deals
---
When to book a holiday apartment in Benidorm
Check out the tips below to find the best deal on a Benidorm holiday rental property
| | |
| --- | --- |
| Low season | March |
| High season | August |
cheapest month to stay
47%
expected price decrease
most expensive time to stay
41%
expected price increase
| | |
| --- | --- |
| Highest day of week | Friday |
| Cheapest day of week | Monday |
avg. price over the last two weeks
Average price (weeknight)
£102
avg. price over the last two weeks
avg. price over the last two weeks
Average price (weekend night)
£105
avg. price over the last two weeks
---
Cheapest holiday rentals in Benidorm
Our lowest-priced holiday apartments and property rentals for a cheaper way to stay in Benidorm
Apartamentos Jesús Benidorm Playa
Pierre & Vacances Altea Port
Apartamentos Costa Verde Albir
---
Benidorm holiday apartments & rental properties FAQ
How long do people typically book holiday apartments for in Benidorm?
A holiday apartment rental booking of around 5 nights is most popular for those visiting Benidorm.
How much does a holiday rental apartment in Benidorm cost?
Around £116 per night is the typical cost of a holiday apartment in Benidorm - note that if you are booking an apartment for a larger group or require more rooms and facilities in your rental, the price will likely be higher.
When is the best time to book a holiday rental in Benidorm?
March is often the cheapest month to rent a holiday apartment in Benidorm. Prices per night can be around 47% below average at this time.
---
momondo's favourite rental properties
Learn more about these user-preferred holiday homes in Benidorm, Spain
---
People interested in Benidorm also looked at
Not set on Benidorm? Search the best deals on holiday rentals in these destinations