Madrid Holiday Rentals
Find the best deals on 4,982 holiday rentals in Madrid
---
Top rentals in Madrid
Find the perfect Madrid holiday rental for your needs
Alojamientos Estrella Rural
View all deals
Be Mate Gran Vía Suites
View all deals
Attic-Penthouse Centrico And Pleasant
View all deals
Dflat Escultor Madrid 302 Apartments
View all deals
Compostela Suites Apartments
View all deals
Eric Vökel Boutique Apartments - Madrid Suites
View all deals
Luxury Suites
View all deals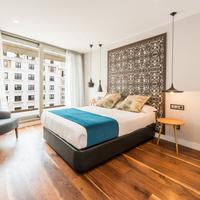 Smartrental Collection Gran Via Capital
View all deals
Lollipop Flats Plaza Mayor Suite
View all deals
Lollipop Flats City Centre Petit Suite
View all deals
Lollipop Flats City Centre Royal Suite
View all deals
Apartment at Malasana - Molino 3
View all deals
Hoom Apartments Juan Bravo
View all deals
Esentia Togumar
View all deals
Apartamentos Aqui me Quedo
View all deals
Mola! Suites
View all deals
Suites You Zinc
View all deals
Aspasios Atocha Apartments
View all deals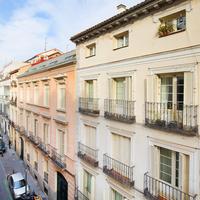 Apartamentos San Lorenzo 26
View all deals
Atocha Terrace Apartment
View all deals
Apartamentos Goya 75
View all deals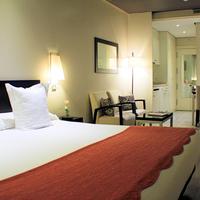 Suites Viena Plaza de España
View all deals
Madrid Central Suites
View all deals
Apartamentos Centro Colon
View all deals
Viviendas Turísticas Duque De Alba
View all deals
Criteriahome Nice&easy
View all deals
Lollipop Flats City Centre Supreme Suite
View all deals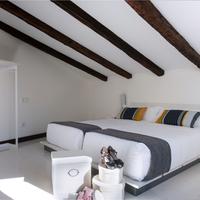 Roisa Suites
View all deals
Estudio Coqueto en el corazón de Chueca
View all deals
Mh Apartments Central Madrid
View all deals
Charming Puerta del Sol
View all deals
Lollipop Flats City Centre Suite III
View all deals
Alterhome Apartamento Luxury Palacio Real
View all deals
Apartamentos Mayor Centro
View all deals
Apartamentos Salvia 4
View all deals
Apartamentos Sol Mayor
View all deals
Fuencarral Suites
View all deals
Village Sol Apartments
View all deals
Apartamentos Barajas
View all deals
Reina Sofia Ideal
View all deals
Goya Apartamento Arts
View all deals
Minas Central Suites
View all deals
Good Stay Comfort Las Letras
View all deals
Malasaña Boutique - Madflats Collection
View all deals
Apartamentos Tandem La Bolsa 4
View all deals
Retro Apartments In Lavapies By Allô Housing
View all deals
Principe de Vergara Apartment
View all deals
El Pozo-Villalobos Suite
View all deals
Plaza Mayor Suites & Apartments
View all deals
Homestay Extremadura
View all deals
Apartamentos Leganitos
View all deals
Apartamento El Chato - Madrid
View all deals
Charming Ribera de Curtidores II
View all deals
Pierre & Vacances Apartamentos Edificio Eurobuilding 2
View all deals
Apartamentos Blume Cruz by Aspasios
View all deals
Viviendas Turísticas Palacio Real
View all deals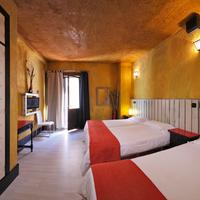 Apartamentos El Tiempo Madrid
View all deals
Loft Plaza Mayor
View all deals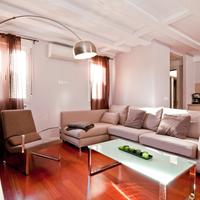 Smartrental Atocha
View all deals
Village Chueca Apartments
View all deals
Village Gran Via Apartments
View all deals
Behap Madrid Gran Vía
View all deals
Greenville Apartments
View all deals
Apartamentos Adelfas
View all deals
Madridcityrents Gran Via Apartments
View all deals
Apartamentos Puerta Del Sol - Plaza Mayor
View all deals
Apartamentos APR Numancia
View all deals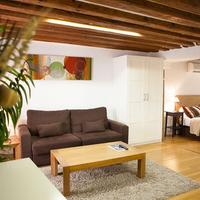 Cuento Apartments
View all deals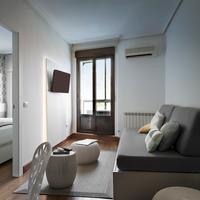 Roisa Centro
View all deals
Apartamentos LG45
View all deals
Gran Via Suites
View all deals
La Latina Stylish
View all deals
Apartamentos Leganitos
View all deals
Apartamento Atenea
View all deals
60 Balconies Urban Stay
View all deals
Stylish City Apartments
View all deals
Roomspace Cuzco Apartments
View all deals
Apartamento García Paredes
View all deals
Apartamentos El Capricho de Madrid
View all deals
Madrid Rent 1
View all deals
Superbly Located Apartment Bilbao Metro Station
View all deals
Santa Ana Apartment By Flatsweethome
View all deals
New Gran Estudio A Estrenar Centro De Madrid
View all deals
Atocha Museos
View all deals
City Center Royal Palace Dreammadrid
View all deals
60 Balconies Recoletos
View all deals
Lollipop Flats City Center
View all deals
Charming Santa Isabel
View all deals
Madrid Rent 3
View all deals
Welcome Marques De Zafra
View all deals
El Viso Smart II
View all deals
Amazing penthouse large terrace next to center and Ifema
View all deals
Home Art Apartments
View all deals
Alterhome Apartments Fuencarral
View all deals
Puerta De Hierro Design Duplex II By My City Home
View all deals
Apartamentos Madrid Norte
View all deals
Downtown Loft
View all deals
Apartamentos Playtime
View all deals
MC Yolo Apartamentos Espacio América
View all deals
---
When to book a holiday apartment in Madrid
Check out the tips below to find the best deal on a Madrid holiday rental property
| | |
| --- | --- |
| Low season | July |
| High season | May |
cheapest month to stay
27%
expected price decrease
most expensive time to stay
41%
expected price increase
| | |
| --- | --- |
| Highest day of week | Saturday |
| Cheapest day of week | Monday |
avg. price over the last two weeks
Average price (weeknight)
£100
avg. price over the last two weeks
avg. price over the last two weeks
Average price (weekend night)
£114
avg. price over the last two weeks
---
Cheapest holiday rentals in Madrid
Our lowest-priced holiday apartments and property rentals for a cheaper way to stay in Madrid
Apartamentos Mayor Centro
Apartamentos Puerta Del Sol - Plaza Mayor
---
Madrid holiday apartments & rental properties FAQ
How long do people typically book holiday apartments for in Madrid?
A holiday apartment rental booking of around 4 nights is most popular for those visiting Madrid.
How much does a holiday rental apartment in Madrid cost?
Renting a holiday apartment in Madrid will see a range in pricing typically determined by the season, location of the apartment and the number of rooms required. Recently, a typical search for apartment rentals in Madrid suggests an average of £128 per night.
When is the best time to book a holiday rental in Madrid?
July is typically when Madrid holiday apartment and rental property prices are at their lowest, with prices around 27% lower than the Madrid peak season.
What's the best area of Madrid to book a holiday rental in?
Cuatro Caminos, Chamberí, and Pueblo Nuevo are typically the most popular places to rent holiday apartments in Madrid.
---
momondo's favourite rental properties
Learn more about these user-preferred holiday homes in Madrid, Spain
---
Start planning your trip to Madrid
---
People interested in Madrid also looked at
Not set on Madrid? Search the best deals on holiday rentals in these destinations