Edinburgh Holiday Rentals
Find the best deals on 3,324 holiday rentals in Edinburgh
---
Top rentals in Edinburgh
Find the perfect Edinburgh holiday rental for your needs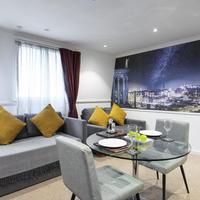 Stewart by Heeton Concept
View all deals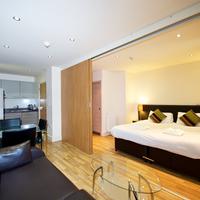 Staycity Aparthotels West End
View all deals
Ocean Serviced Apartments
View all deals
City Padzzz
View all deals
Palmerston Suites
View all deals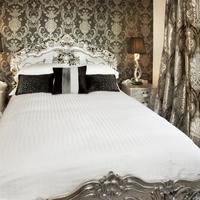 Oakhill Apartments Edinburgh (Ltd)
View all deals
Cabin Camping Edinburgh
View all deals
Edinburgh Castle Apartments and Suites
View all deals
Edinburgh Beach View Apartment
View all deals
89 Clerk Street
View all deals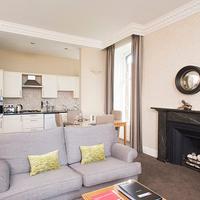 Fountain Court Apartments - Royal Garden
View all deals
Cheval Old Town Chambers
View all deals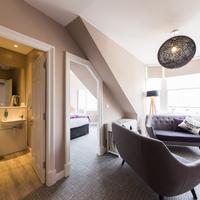 The Spires Edinburgh
View all deals
Destiny Student - Castle Studios
View all deals
Enjoy Edinburgh
View all deals
City Retreat Edinburgh
View all deals
Braid Apartments by Mansley
View all deals
View of Edinburgh
View all deals
Fountain Court Apartments - Harris
View all deals
Mansion Festivals - Fountainbridge
View all deals
Gilmour's Entry Apartment
View all deals
Stockbridge Riverside Apartment
View all deals
Linton Collection - Blackfriars Lofts
View all deals
Spacious Georgian flat 10mn - center
View all deals
The Knight Residence by Mansley
View all deals
Fountain Court Apartments - Grove
View all deals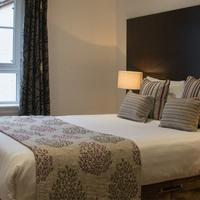 Fountain Court Apartments - Grove Executive
View all deals
Richmond Place Apartments
View all deals
Stay Edinburgh City Apartments
View all deals
Canal Point
View all deals
Citylivein Grove Street Edinburgh
View all deals
Edinburgh City Suites
View all deals
Lanark Residence
View all deals
Kelpies Serviced Apartments-Bonnie
View all deals
2 Bedroom Flat Near Edinburgh Playhouse
View all deals
2 Bedroom Flat By The Sea
View all deals
Castle Views & Theatres! Lovely Central 2-Bedroom Ground Floor Flat
View all deals
Strachan House
View all deals
Homestay - Nice and cosy room
View all deals
Grosvenor Suites
View all deals
Fantasic Guest House
View all deals
Bright and Cosy Fat in Listed Historic Mill
View all deals
Bright and Spacious Double Bedroom
View all deals
19/3 Baird Road
View all deals
Lovely Leafy Edinburgh Apartment with Free Parking
View all deals
The Maltings Apartment
View all deals
New Super 2bd Flat Near Dalkeith Town Centre
View all deals
Southside Apartments by Destination Edinburgh
View all deals
St. Giles Apartment
View all deals
Sugarhouse Close
View all deals
Destiny Scotland - Distillers House
View all deals
Camping Pod Heaven
View all deals
Destiny Scotland - Hill Street Apartments
View all deals
My-Quartermile Apartments
View all deals
The St Patrick Square Residence
View all deals
Kitty Lass - 2 Bed Luxury Apartment
View all deals
Stylish Apartment near Royal Mile
View all deals
Heritage City - The Auld Pottery
View all deals
Linton Collection - The West Wing
View all deals
Beach Ground Floor Flat, Edinburgh, Golf Coast & Festival Let Sleeps 4
View all deals
Stylish Sea view Apartment
View all deals
Ladystairs 1 Royal Mile
View all deals
Cottage at the Hollow
View all deals
8 Great junction street
View all deals
Valencia place
View all deals
2 Bedroom Apartment With Free Parking
View all deals
Edinburgh House Apartments
View all deals
Edinburgh holiday house
View all deals
3 Bedroom Flat In Edinburghs New Town
View all deals
Sophisticated Edinburgh Apartment in City Centre
View all deals
Stylish Flat 20 Minutes Walk to Princes Street
View all deals
Ground Floor Garden Flat 10 minutes from Princes Street
View all deals
Static Caravan for hire, budget friendly
View all deals
Cheval The Edinburgh Grand
View all deals
5 Luxury & Amazing Location Next To Arthur's Seat
View all deals
Cozy Apartment in Converted Victorian Church
View all deals
Callander Woods Holiday Park
View all deals
House, No Smoking, No Pets, Rail Station 1.6 M, Edinburgh -Glasgow Line
View all deals
2 Bdr Edinburgh Flat 15 Mins To City Center +wifi
View all deals
Tse Modern Apartments
View all deals
Courtyard - Uk10461
View all deals
Serenity Seton Sands
View all deals
2 Bedroom Central Apartment
View all deals
3 Bedroom spacious modern flat in the city centre
View all deals
Central 1BR Apartment in Cosmopolitan Area
View all deals
Peffermill Road - Delightfully modern two bedroom apt near Arthurs Seat
View all deals
Royal Mile Budget Apartments
View all deals
Easter Road Edinburgh Apartment
View all deals
Heart of the Old Town Literally under the Castle
View all deals
Fabulous apartment close to train station
View all deals
Modern Two Bedroom Apartment
View all deals
Stunning Apartment In Prestigious Prime City Centre New Town, Unesco Wh Site
View all deals
Stylish & Spacious Georgian New Town 3bed Apt
View all deals
Modern Main Door Apt in the Heart of Edinburgh
View all deals
A small room in a quiet place. Homestay
View all deals
Newly refurbished Flat
View all deals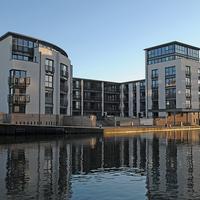 Fountain Court Apartments - Eq2
View all deals
Canon Court Aparthotel
View all deals
Lochend Serviced Apartments
View all deals
Edinburgh Playhouse Apartments
View all deals
---
When to book a holiday apartment in Edinburgh
Check out the tips below to find the best deal on a Edinburgh holiday rental property
| | |
| --- | --- |
| Low season | July |
| High season | June |
cheapest month to stay
53%
expected price decrease
most expensive time to stay
63%
expected price increase
| | |
| --- | --- |
| Highest day of week | Friday |
| Cheapest day of week | Monday |
avg. price over the last two weeks
Average price (weeknight)
£189
avg. price over the last two weeks
avg. price over the last two weeks
Average price (weekend night)
£183
avg. price over the last two weeks
---
Cheapest holiday rentals in Edinburgh
Our lowest-priced holiday apartments and property rentals for a cheaper way to stay in Edinburgh
Mansion Festivals - Fountainbridge
Stylish & Spacious Georgian New Town 3bed Apt
Modern Main Door Apt in the Heart of Edinburgh
Edinburgh House Apartments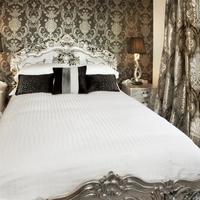 Oakhill Apartments Edinburgh (Ltd)
---
Edinburgh holiday apartments & rental properties FAQ
How long do people typically book holiday apartments for in Edinburgh?
2 nights is the typical length of a Edinburgh holiday rental booking.
How much does a holiday rental apartment in Edinburgh cost?
The price of a holiday apartment in Edinburgh depends on the number of guests, locations and required amenities - for a standard apartment in Edinburgh you can expect to pay around £185 per night.
When is the best time to book a holiday rental in Edinburgh?
If you can be flexible on booking dates, holiday apartments and rental properties in Edinburgh can be as much as 53% cheaper in July.
What's the best area of Edinburgh to book a holiday rental in?
When looking for holiday apartments in Edinburgh, recent bookings have shown Leith and Old Town to be the most popular places to stay, with East also being increasingly considered.
---
momondo's favourite rental properties
Learn more about these user-preferred holiday homes in Edinburgh, United Kingdom
---
People interested in Edinburgh also looked at
Not set on Edinburgh? Search the best deals on holiday rentals in these destinations