Porto Holiday Rentals
Find the best deals on 4,000 holiday rentals in Porto
---
Top rentals in Porto
Find the perfect Porto holiday rental for your needs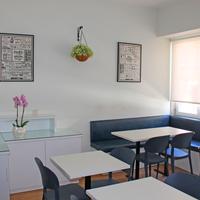 Vivacity Porto - Rooms & Apartments
View all deals
Casa da Figueiroa
View all deals
iStudios Campanhã
View all deals
Port Of Sauípe, North Coast - Bahia, Paradise
View all deals
Porto Downtown Lovers Suites Bombarda 451
View all deals
Airport House Maia Opo
View all deals
Oporto Cozy Studio
View all deals
Condes de Azevedo Palace
View all deals
Mercado dos Poetas
View all deals
Ilha da Glória - Miragaia
View all deals
Coffee Cream Guest House Maia
View all deals
Tpc So City Flat
View all deals
Modern Studio in Estadio do Dragão
View all deals
Porto Dream Studio
View all deals
Av Apartment
View all deals
GuestReady - Clerigos-virtudes Central Apartments
View all deals
GuestReady - In the Beach
View all deals
Lima House
View all deals
Serviced Apartments Boavista Palace
View all deals
12 Short Term
View all deals
Family Place
View all deals
Baumhaus Serviced Apartments
View all deals
Boavista Charming Center
View all deals
Casas da Galé Porto
View all deals
Tpc - Act Local
View all deals
CM 16. 14 - Dragon Stadium Duplex Studio
View all deals
Tpc Indoor Secrets
View all deals
Holiday Apartment For Holidays
View all deals
Downtown Porto Spot
View all deals
Golden River Apartment By Lw
View all deals
Being Close To The City And Enjoying Nature
View all deals
Studio Second Love Porto
View all deals
2 Comfortable Stunning Flats - City Center
View all deals
Oporto Invite São Bento
View all deals
Flamingo Rose Residence II
View all deals
My Story Apartments Santa Catarina
View all deals
Love You Porto
View all deals
Cozy And Well Located Apartment 15 Km From Porto Airport
View all deals
Live Porto & Douro - Damião Góis
View all deals
Porto mar park arte
View all deals
Suite Porto
View all deals
Apartment Porto Centro
View all deals
Cellars Flat - central with wi-fi
View all deals
Charming room for couples in the art and bar district
View all deals
FH4 - Study in the Center of Porto
View all deals
Ideal Family Home With Garage
View all deals
Studio in the Historic Heart of Porto
View all deals
Happy Central Flat
View all deals
Oporto Stories Apartments - Santa Catarina, 219
View all deals
Oporto Bernardes Studios - São Lázaro
View all deals
D&S - Ribeira Premium Apartments
View all deals
Simon Guest Apartments
View all deals
Oporto Street Sá de Noronha - Only Adults
View all deals
Your Opo Bolhão Apartments
View all deals
Innapartments - Passos Manuel
View all deals
Flh - Porto Charming Flat
View all deals
BO - Marquês Apartments
View all deals
Parque de Campismo Orbitur Madalena
View all deals
Rs Porto Apartments
View all deals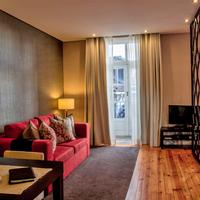 Casas do Porto - Ribeira Apartments
View all deals
BO - Almada 340
View all deals
Stayin Oporto Musica Guest Apartment
View all deals
Oporto Home - River Front
View all deals
Flattered to be in Porto
View all deals
Belomonte Apartments
View all deals
Citybreak-Apartments Patio
View all deals
Sweet Mouzinho
View all deals
Sal Studios
View all deals
Bonjoia Apartments
View all deals
House - Balio House
View all deals
Your Opo Torre Apartments
View all deals
Oporto Sardinha Studio
View all deals
Apartamento Fonte Luz
View all deals
Salty Days Lodge
View all deals
Porto Tiles Apartment
View all deals
Lost Apartments
View all deals
Oporto Downtown Flats
View all deals
Batalha Historical Apartments II
View all deals
Apartamento A Monte Alegre
View all deals
Oporto Bernardes Studios - Heroismo
View all deals
1905 Apartments
View all deals
Feel Porto Campo Alegre Townhouse
View all deals
Galerias Fashion Studios & Apartments
View all deals
Music House Apartment
View all deals
---
When to book a holiday apartment in Porto
Check out the tips below to find the best deal on a Porto holiday rental property
| | |
| --- | --- |
| Low season | December |
| High season | May |
cheapest month to stay
26%
expected price decrease
most expensive time to stay
26%
expected price increase
| | |
| --- | --- |
| Highest day of week | Thursday |
| Cheapest day of week | Tuesday |
avg. price over the last two weeks
Average price (weeknight)
£88
avg. price over the last two weeks
avg. price over the last two weeks
Average price (weekend night)
£93
avg. price over the last two weeks
---
Cheapest holiday rentals in Porto
Our lowest-priced holiday apartments and property rentals for a cheaper way to stay in Porto
GuestReady - Clerigos-virtudes Central Apartments
Stayin Oporto Musica Guest Apartment
---
Porto holiday apartments & rental properties FAQ
How long do people typically book holiday apartments for in Porto?
About 4 nights is the most common choice for those booking holiday apartment rentals in Porto.
How much does a holiday rental apartment in Porto cost?
The price of a holiday apartment in Porto depends on the number of guests, locations and required amenities - for a standard apartment in Porto you can expect to pay around £86 per night.
When is the best time to book a holiday rental in Porto?
December is typically when Porto holiday apartment and rental property prices are at their lowest, with prices around 26% lower than the Porto peak season.
---
momondo's favourite rental properties
Learn more about these user-preferred holiday homes in Porto, Portugal
---
Get the latest Porto flight insights
Find the best time to travel, cheapest fares and most popular airlines.
Find flights to Porto
Start planning your trip today
Get an overview of the top hotels in the most popular neighbourhoods of Porto
Find hotels in Porto
Top car hire choices in Porto
Experience Porto from behind the wheel! Learn more about the best car hire deals
Find cars in Porto
---
People interested in Porto also looked at
Not set on Porto? Search the best deals on holiday rentals in these destinations