Lisbon Holiday Rentals
Find the best deals on 7,631 holiday rentals in Lisbon
---
Top rentals in Lisbon
Find the perfect Lisbon holiday rental for your needs
Lisbon Serviced Apartments - Avenida
View all deals
Lisbon Serviced Apartments - Baixa Castelo
View all deals
Sweet Inn Apartments -  Sao Bento
View all deals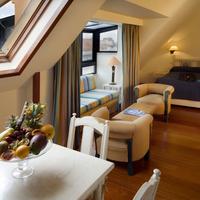 Real Residência - Touristic Apartments
View all deals
Lisbon Serviced Apartments - Baixa
View all deals
Panoramic Living
View all deals
Garrett 48 Apartments
View all deals
Lisbon Serviced Apartments - Liberdade
View all deals
Lisbon Five Stars Apartments Combro 77
View all deals
Ascensor da Bica - Lisbon Serviced Apartments
View all deals
Abaca Apartment, Ac, Wifi
View all deals
Apartment Fs Boutique Studios & Apartments
View all deals
Checkincheckout - City View Apartment
View all deals
Hello Lisbon Marques de Pombal Apartments
View all deals
PALÁCIO CAMÕES - Lisbon Serviced Apartments
View all deals
Tagus Apartments - Holiday Rentals
View all deals
Santa Catarina Apartments by linc
View all deals
Lisbon Experience Apartments Cecilio
View all deals
Otília Apartamentos
View all deals
Hello Lisbon Castelo Apartments
View all deals
Apartamento em Sao Bento
View all deals
Estrela Charming Rooms By Host-Point
View all deals
Santa Justa Suite By Homing
View all deals
Lisbon Five Stars Apartments 8 Building
View all deals
Cozy and spacious fully equipped apartment
View all deals
Lisbon South Bay Apartments
View all deals
The Lisboans Apartments
View all deals
Flora Chiado Apartments
View all deals
Bairro Studio Apartment - By Lu Holidays
View all deals
Lis Apartments
View all deals
Apartment with 4 bedrooms in Lisboa with wonderful city view and WiFi
View all deals
Hermitage Castelo - Casa Chafariz
View all deals
Cozyduplex Chiado
View all deals
Graça Stylish by Homing
View all deals
Hello Lisbon Santos Apartments
View all deals
Lisbon Serviced Apartments - Bairro Alto
View all deals
Lisbon Colours
View all deals
Lisbon Art Stay Apartments Baixa
View all deals
Casinha dos Sapateiros
View all deals
Orion Odm Lisbon 8 Building Apartments
View all deals
Shortstayflat Historic Downtown
View all deals
Olaias Signature Apartment
View all deals
Apt In Lisbon Oriente 57 - Parque Das Nações
View all deals
Loving Alfama Apartment
View all deals
Lisbon Serviced Apartments - Castelo S. Jorge
View all deals
Apartamento Sao Vicente Lisbon
View all deals
Loft Ajuda Belém
View all deals
House - Villa for rent in Portugal Centre Casais do Vales
View all deals
Lake house on Castelo do Bode
View all deals
Stylish Lisbon Apartment in Alfama
View all deals
The Ideal Place Near The Castle 2bd Apt Central
View all deals
Chiado Camões - Lisbon Best Apartments
View all deals
Safary House
View all deals
Portuguese Typical House (20min to Lisbon)
View all deals
Portuguese Living Little Oliva
View all deals
Whome | Graça Premium Apartment #23
View all deals
Braco de Prata Cozy Apartment
View all deals
Cascais / Sintra Travel Accommodation Sara & Danny
View all deals
Industrial Lisbon Apartment - Adults Only
View all deals
Sea & Beach Apartment
View all deals
Almada Ama Lisboa
View all deals
Charming 3 Bedroom Apartment 5 Min Walk From The Beach
View all deals
Lovely Apartment at Alfama - Center of Lisbon
View all deals
Parkside Apartment Up To 10 People
View all deals
The Cozy Studio In Lisbon
View all deals
Belém Modern Flat
View all deals
Caparica Sunny Rooms
View all deals
Beach Flat Costa Da Caparica
View all deals
My Suite Lisbon
View all deals
Altis Suites
View all deals
Pinhal da Marina Apartamentos Turisticos
View all deals
Lisbon Serviced Apartments Praca Do Municipio
View all deals
Lisbon Charming Apartments - Chiado
View all deals
Lisbon City Break Suites
View all deals
Feeling Lisbon Discoveries Apartments
View all deals
Lisbon Apartments Rent4Stay
View all deals
The 3 Sisters Lisbon
View all deals
Auris Apartments Lisbon
View all deals
Lisbon Rentals Chiado
View all deals
Parque De Campismo Orbitur Costa De Caparica
View all deals
Alecrim Apartament
View all deals
Castelo Apartments by linc
View all deals
Rent4rest Bairro Alto Charming Apartment
View all deals
Discovery Apartment Areeiro
View all deals
Duque's Apartments
View all deals
Baixa Cosy Apartment
View all deals
Bica Apartment
View all deals
Loving Chiado
View all deals
Casa Lisboa
View all deals
Lisbon Low Cost Apartments
View all deals
Alfama Fado Apartments
View all deals
Studios with Mezzanine Rua da Moeda
View all deals
Belém Apartment
View all deals
Apt In Lisbon Rio - Parque Das Nações
View all deals
Lovely Baixa
View all deals
Beautiful Apartment In Sunny Setubal
View all deals
Trylisbon Alcantara
View all deals
Chiado apartment, top of the city
View all deals
LV Premier Baixa - Cr
View all deals
Central Alfama 26, Historic And Central Location
View all deals
---
When to book a holiday apartment in Lisbon
Check out the tips below to find the best deal on a Lisbon holiday rental property
| | |
| --- | --- |
| Low season | January |
| High season | July |
cheapest month to stay
32%
expected price decrease
most expensive time to stay
22%
expected price increase
| | |
| --- | --- |
| Highest day of week | Sunday |
| Cheapest day of week | Thursday |
avg. price over the last two weeks
Average price (weeknight)
£102
avg. price over the last two weeks
avg. price over the last two weeks
Average price (weekend night)
£112
avg. price over the last two weeks
---
Cheapest holiday rentals in Lisbon
Our lowest-priced holiday apartments and property rentals for a cheaper way to stay in Lisbon
Parque De Campismo Orbitur Costa De Caparica
Lisbon South Bay Apartments
Lisbon Low Cost Apartments
Estrela Charming Rooms By Host-Point
---
Lisbon holiday apartments & rental properties FAQ
How long do people typically book holiday apartments for in Lisbon?
A holiday apartment rental booking of around 4 nights is most popular for those visiting Lisbon.
How much does a holiday rental apartment in Lisbon cost?
£119 per night is the approximate cost of an average holiday apartment rental in Lisbon.
When is the best time to book a holiday rental in Lisbon?
Lisbon holiday rentals are at their cheapest in January. Rental prices can be around 32% lower per night than in the high season.
What's the best area of Lisbon to book a holiday rental in?
The most popular place to stay in Lisbon is Chelas/Olaias, although many users have found highly rated apartment rentals in Parque das Nações and Benfica as well.
---
momondo's favourite rental properties
Learn more about these user-preferred holiday homes in Lisbon, Portugal
---
People interested in Lisbon also looked at
Not set on Lisbon? Search the best deals on holiday rentals in these destinations