Albufeira Holiday Rentals
Find the best deals on 4,666 holiday rentals in Albufeira
---
Top rentals in Albufeira
Find the perfect Albufeira holiday rental for your needs
Grand Muthu Oura View Beach Club
View all deals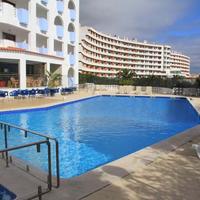 Varandas de Albufeira
View all deals
Bayside Salgados
View all deals
Pateo Village
View all deals
Cerro Mar Atlantico & Cerro Mar Garden
View all deals
Albufeira Jardim
View all deals
Apartamentos Vale de Carros - By Portugalferias
View all deals
Solar de Sao Joao
View all deals
Apartamentos Turísticos Janelas do Mar
View all deals
Apartamentos Soldoiro
View all deals
Cheerfulway Vila Alba Apartamentos
View all deals
Apartamentos Turisticos Algarve Gardens
View all deals
Salgados Beach Villas
View all deals
Clube Albufeira Garden Village
View all deals
Ocean View Residences
View all deals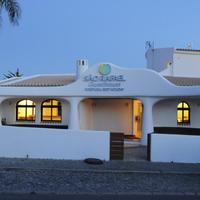 São Rafael Villas, Apartments & Guesthouse
View all deals
Cheerfulway Ouranova
View all deals
Club Ouratlantico
View all deals
Regina Apartamentos
View all deals
Orada Apartamentos Turísticos - Marina de Albufeira
View all deals
Parque Monte Verde
View all deals
Turial Park Apartamentos Turísticos
View all deals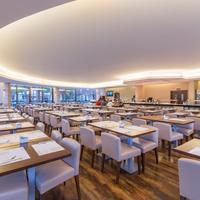 Salgados Palm Village Apartments & Suites
View all deals
Benvindo Apartamentos
View all deals
Beach Apart Sea view
View all deals
Apartmento Moura Suites II Vilamoura
View all deals
T2 Duplex 400m from the beach with sea view
View all deals
Pestana Palm Gardens
View all deals
Choromar Apartments
View all deals
B11 Promenade in Armacao de Pera Apartments
View all deals
Gold Charm V3 - Albufeira
View all deals
Baia da Luz
View all deals
Apartamentos Turisticos Silchoro
View all deals
Cheerfulway Palmeiras De Santa Eulalia
View all deals
Eden Village - Apartments
View all deals
Alfagar Cerro Malpique
View all deals
Apartamentos King's
View all deals
The Lighthouse - With Pool And Parking
View all deals
Very comfortable and central apartment 5 minutes walk from the beach
View all deals
Sintra Rural Home - Cerrado da Serra
View all deals
Villas Marim
View all deals
Luna Valmangude Jardim
View all deals
Oceano Atlantico Apartamentos Turisticos
View all deals
Casa da Moura
View all deals
Club Amarilis
View all deals
Apartamentos Flor da Laranja, Albufeira
View all deals
Algamar Apartments by Garvetur
View all deals
Balaia Sol Holiday Club
View all deals
Apartamentos Turisticos Coral do Vau
View all deals
Presa De Moura
View all deals
Villas Rufino
View all deals
Solar Monteverde by Garvetur
View all deals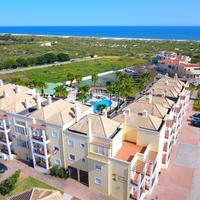 Praia Da Lota Resort - Apartments
View all deals
Sol a Sul Apartments
View all deals
Apartamentos Solar do Sol
View all deals
Solar dos Carvalhos - Apartamentos de Turismo
View all deals
Pinheiros da Balaia Villas
View all deals
Apartamentos do Mar
View all deals
Villas Barrocal
View all deals
Apartamentos Azul Mar
View all deals
RC - Pata Residence
View all deals
Quinta do Penedo
View all deals
Marina Sea Residence Apartment
View all deals
Apartments in Albufeira - Old Town
View all deals
Casas Barulho Albufeira Marina
View all deals
Cheerfulway Torre Da Aldeia Apartamentos
View all deals
Original Studio Downtown
View all deals
Solar da Cotovia
View all deals
Cheerfulway Cerro Atlantico Apartamentos
View all deals
Aaa Ana Albufeira Apartments
View all deals
Akisol Quarteira Beach II
View all deals
A Quiet Area Of Vilamoura For Familys Only. Close To Beach And Marina, Shops
View all deals
Only steps away from beach 3 minutes walking
View all deals
Parque De Campismo Orbitur Sagres
View all deals
Home Sweet Home Aveiro
View all deals
Apartment Vela Latina
View all deals
Lovely Apartment
View all deals
Jack White Apartment, Pool, Garage
View all deals
Panoramic-Seaviews In Romantic Fisherman's Cottage, Old Part Albufeira, Portugal
View all deals
Albufeira Centro Oldtown
View all deals
Akisol Armacao Pera Tulip
View all deals
City located 3.5 km from the beach, 3 bedroom, WIFI
View all deals
Beachfront apartment-Albufeira
View all deals
Jardins Da Marina Al
View all deals
Blue Apartment
View all deals
Algarve Apart
View all deals
Albufeiraorada
View all deals
Albufeira Cuir Apartment 100 M From Peneco Beach
View all deals
Millennium Plaza
View all deals
Albufeira center, praia dos pescadores
View all deals
Albufeira Wonderful apartament
View all deals
Dolamar D11
View all deals
Each-House Eden Villas Vilamoura
View all deals
1 bedroom apartment 800 meters from the beach
View all deals
1 Bedroom Apartment In Peneco Beach
View all deals
1 bedroom apartment in Residence Golf Club by Partial Holidays
View all deals
2 bedroom air conditioned apartment with sea view, close to the old town
View all deals
---
When to book a holiday apartment in Albufeira
Check out the tips below to find the best deal on a Albufeira holiday rental property
| | |
| --- | --- |
| Low season | February |
| High season | August |
cheapest month to stay
66%
expected price decrease
most expensive time to stay
55%
expected price increase
| | |
| --- | --- |
| Highest day of week | Sunday |
| Cheapest day of week | Tuesday |
avg. price over the last two weeks
Average price (weeknight)
£115
avg. price over the last two weeks
avg. price over the last two weeks
Average price (weekend night)
£122
avg. price over the last two weeks
---
Cheapest holiday rentals in Albufeira
Our lowest-priced holiday apartments and property rentals for a cheaper way to stay in Albufeira
Apartamentos Vale de Carros - By Portugalferias
Apartamentos Solar do Sol
Algamar Apartments by Garvetur
---
Albufeira holiday apartments & rental properties FAQ
How long do people typically book holiday apartments for in Albufeira?
The average length of a holiday rental booking in Albufeira is 5 nights.
How much does a holiday rental apartment in Albufeira cost?
On average, holiday apartments in Albufeira typically cost around £112 per night. Search to see the apartments that we have in Albufeira and the prices for your selected dates.
When is the best time to book a holiday rental in Albufeira?
Albufeira holiday rentals are at their cheapest in February. Rental prices can be around 66% lower per night than in the high season.
---
momondo's favourite rental properties
Learn more about these user-preferred holiday homes in Albufeira, Portugal
---
Start planning your trip to Albufeira
---
People interested in Albufeira also looked at
Not set on Albufeira? Search the best deals on holiday rentals in these destinations