Faro Holiday Rentals
Find the best deals on 420 holiday rentals in Faro
---
Top rentals in Faro
Find the perfect Faro holiday rental for your needs
Muthu Clube Praia da Oura
View all deals
My Choice Main Street Apartments
View all deals
Monte Borboleta
View all deals
The Market Square House
View all deals
Lemon Tree Apartments
View all deals
Vila Flora
View all deals
Casa da Baixa Faro
View all deals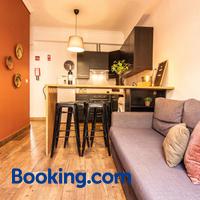 Faro Central - Holiday Apartments
View all deals
Shangrila Hilltop Retreat
View all deals
Al - Comfortable House
View all deals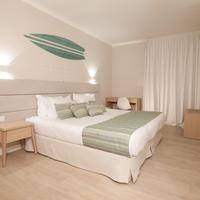 Vitor's Plaza
View all deals
Ria Studios
View all deals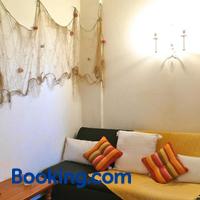 Apartamentos Barracuda
View all deals
Villa Vista Verde
View all deals
Apartamentos Sol e Ria
View all deals
Apartment T 3 In Olhão, Faro, Algarve Next To The Islands And Ria Formosa Park
View all deals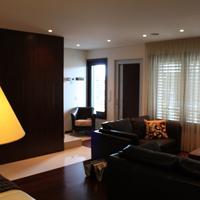 Tlc Experiences Luxury Villa Beach & City
View all deals
Guest House Seahorse
View all deals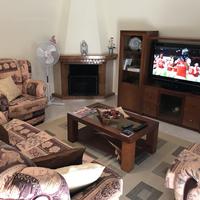 Flat in the Heart of Algarve
View all deals
Maria's Rooms
View all deals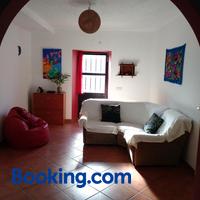 Casa Gomikika
View all deals
My Choice Apartamento Gulbenkian
View all deals
In Faro with Sea View
View all deals
Quinta La Paz
View all deals
Country house in the Algarve
View all deals
Placid Village
View all deals
Sagres Time Apartamentos
View all deals
Vila Moinho Dos Ferreiros
View all deals
Apartamentos Vitoria
View all deals
Hospedaria Por do Sol
View all deals
Casas da Viola - Faro
View all deals
Coloured Studio
View all deals
Quinta Dos Tesouros
View all deals
Enjoy An Algarve Vacation In Comfort - Spacious Olhão Apt With A View
View all deals
Akisol Faro Relax
View all deals
My Choice Sunset Square Apartment
View all deals
3 Bedroom, 2 Bath Apartment
View all deals
A Beautiful Home With A View In Olhao, Algarve
View all deals
Carmo Terrace Apartment
View all deals
My Choice Park Avenue Apartment
View all deals
5 Loft Loule Historical Center
View all deals
My Choice Blue Sky Apartment
View all deals
Casas de Mar - Barco
View all deals
Dubocage43 Citycenter
View all deals
The Village - At
View all deals
A magnificent four bedroom villa
View all deals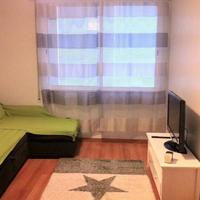 Apartment No Centro - Rooftop - Quiet Area And Perto Do Mar -
View all deals
Casa dos Avós -AL (Official Local Accommodation)
View all deals
Confortable home at Faro Airport, close of Faro beach, inside ria formosa nature
View all deals
Downtown with sea view and Ria formosa / Ocean view and waterfront apartment
View all deals
Holiday House, Wi-Fi, A / C, cable TV, 5 minutes from the airport and downtown Faro
View all deals
Three Bedroom Townhouse With Garden And Communal Pool In Pinheiros Altos U077
View all deals
Casa da Zelita
View all deals
Apartamentos Praia Fuseta II
View all deals
House 2 minutes from the city center and the seafront
View all deals
Casa Do Miguel- 2 Bedroom Apartment
View all deals
Guest House Almeixar
View all deals
Black Hill Guest House
View all deals
Studio mit Meerblick Faro
View all deals
2 Bedroom Apartment With Swimming Pools In Private Condominium
View all deals
---
When to book a holiday apartment in Faro
Check out the tips below to find the best deal on a Faro holiday rental property
| | |
| --- | --- |
| Low season | April |
| High season | September |
cheapest month to stay
44%
expected price decrease
most expensive time to stay
33%
expected price increase
| | |
| --- | --- |
| Highest day of week | Monday |
| Cheapest day of week | Friday |
avg. price over the last two weeks
Average price (weeknight)
£75
avg. price over the last two weeks
avg. price over the last two weeks
Average price (weekend night)
£75
avg. price over the last two weeks
---
Cheapest holiday rentals in Faro
Our lowest-priced holiday apartments and property rentals for a cheaper way to stay in Faro
Muthu Clube Praia da Oura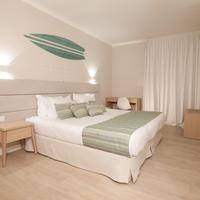 5 Loft Loule Historical Center
Casa Do Miguel- 2 Bedroom Apartment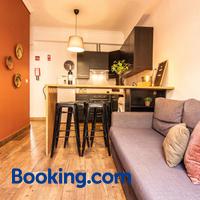 Faro Central - Holiday Apartments
---
Faro holiday apartments & rental properties FAQ
How long do people typically book holiday apartments for in Faro?
A holiday apartment rental booking of around 6 nights is most popular for those visiting Faro.
How much does a holiday rental apartment in Faro cost?
On average, holiday apartments in Faro typically cost around £95 per night. Search to see the apartments that we have in Faro and the prices for your selected dates.
When is the best time to book a holiday rental in Faro?
April is typically when Faro holiday apartment and rental property prices are at their lowest, with prices around 44% lower than the Faro peak season.
---
momondo's favourite rental properties
Learn more about these user-preferred holiday homes in Faro, Portugal
---
Start planning your trip to Faro
Get the latest Faro flight insights

Find the best time to travel, cheapest fares and most popular airlines.

Find flights to Faro

Start planning your trip today

Get an overview of the top hotels in the most popular neighbourhoods of Faro

Find hotels in Faro

Top car hire choices in Faro

Experience Faro from behind the wheel! Learn more about the best car hire deals

Find cars in Faro
---
People interested in Faro also looked at
Not set on Faro? Search the best deals on holiday rentals in these destinations