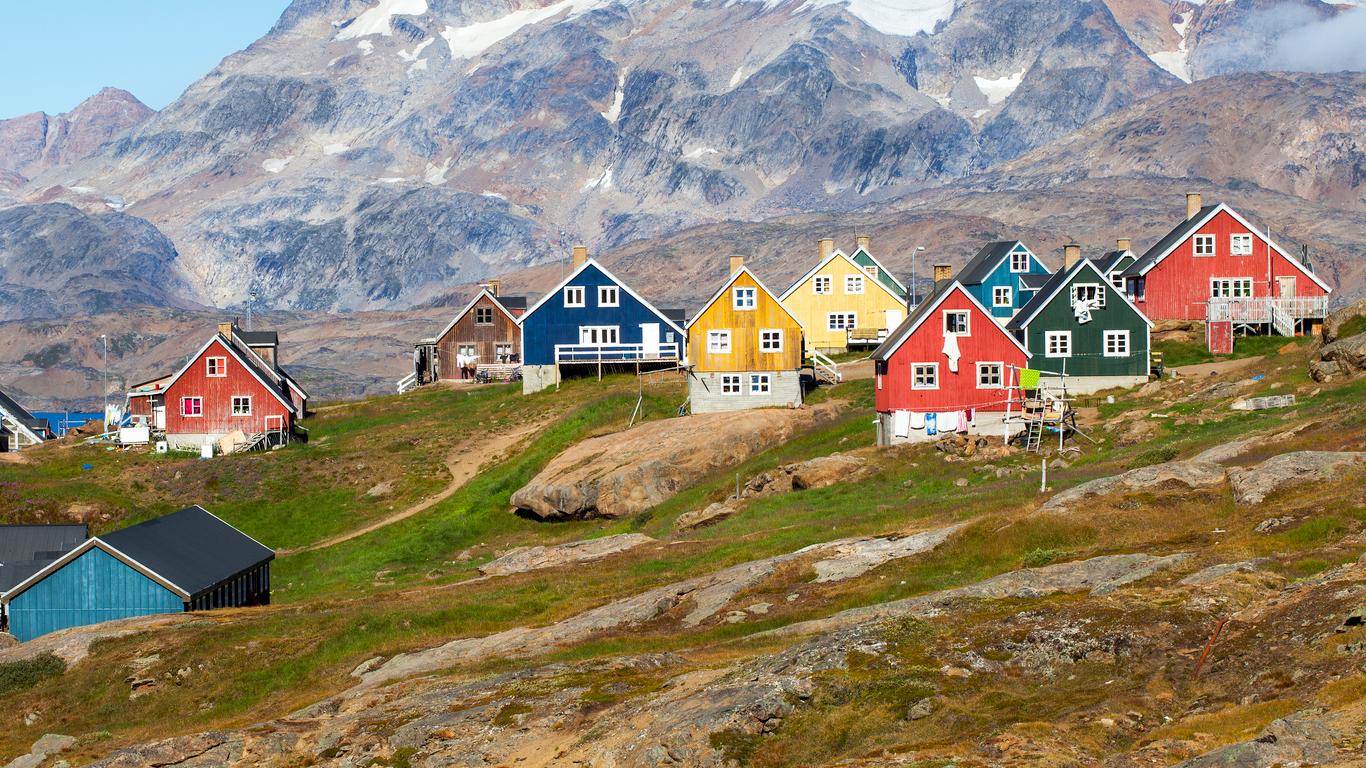 Click on the cities below to find out when it's cheapest to fly to Greenland from United Kingdom
---
Get up-to-date answers for some of the most frequently asked questions regarding flying to Greenland
What are the most popular cities to visit in Greenland?

Greenland is full of interesting cities to visit if you're interested in touring the country. The majority of our users (354%) visit Nuuk more than other cities in the country, but other popular cities in Greenland include Ilulissat and Kangerlussuaq.
---
What are the current travel restrictions for Greenland?
Greenland has restricted the entry of all travelers who are not Danish citizens or returning residents.
---
Find flights to these popular cities in Greenland from your nearest airport.
---
These routes have the cheapest flights to Greenland found by momondo users in United Kingdom
---
Compare flights to and from the nearest airports to discover the best prices and most convenient flight times
---
Pick a destination for your flight below
---
If you're not interested in flights to Greenland, consider these other popular destinations in North America